Some like it hot: 5 ways New Iberia is sizzling up the snowbirding scene
Going the extra mile yields extra flavour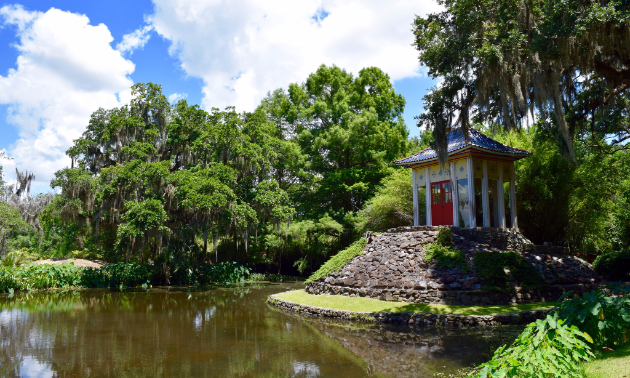 Do you like it hot? Like, really hot? So spicy hot that you have to hang your tongue out of your mouth while eating jambalaya like some kind of panting dog? Good news! Louisiana's New Iberia is ready to put the spice back in your snowbirding adventures.
Spicy sauce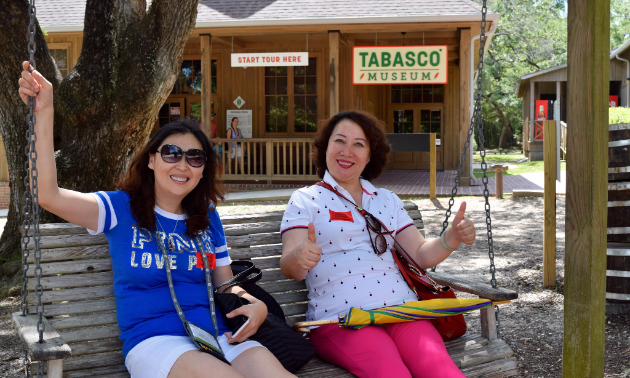 Not only does this southern city have a variety of restaurants to give you the kick your tastebuds are craving, it's also the site where they make and distribute McIlhenney Company's famous tabasco sauce. You know those little bottles with the fiery flavour inside that you find at every restaurant? It was made in New Iberia and you can get a full tour of the works to discover the process of how it goes from spicy pepper plant to a tablespoon of taste in your tummy. The tabasco factory is located on Avery Island, just outside New Iberia. You can take a guided, self-guided, culinary or cooking tabasco tour that will take you through the Tabasco Museum, greenhouse, barrel warehouse and the factory building. Bring your appetite and wallet through the last two stops on the tour, the Tabasco Country Store and Restaurant 1868. Once you've explored the facility and filled your stomach full of tabasco goodness, take a walk outside through the Jungle Gardens.
Welcome to the jungle—we got fowl and gardens
Jungle Gardens is a 170-acre (69-hectare) garden with semitropical foliage, abundant wildlife and a centuries-old Buddha statue. The garden's rolling landscape stretches along Bayou Petite Anse on the northwest side of the island. Depending on the season, you can expect to see a variety of azaleas, camellias and bamboo, in addition to alligators, deer and raccoons that live in the hills and marshes around the gardens. Stroll along a path covered by gnarled oaks laced with Spanish moss and stand at the shrine that houses a centuries-old Buddha statue. If you're an avid bird watcher, take a bird tour to see the thousands of snowy egrets that nest in Bird City each spring. This protected area will also bring many songbirds, Louisiana herons, little blue herons, night herons, least bitterns and anhingas. Larger birds like the white ibises, roseate spoonbills and great blue herons are more casual visitors—coming for a few days or just to rest a short time. The summer birds leave around August to migrate south, which is when other species from the north begin to arrive. Blue-winged teals, pintails and gadwalls show up first, followed by ducks, geese, coots and wading birds.
Learn something
If you're feeling historical, stop into the Bayou Teche Museum. It's a state-of-the-art museum with a permanent collection of artifacts and memorabilia from the region telling the story of a growing city, its people, culture and industry all centred around the snake-like curves of the Bayou Teche. The museum offers entertainment and interactive and educational opportunities to trace the downtown area's roots back to 1777. The museum is located on downtown New Iberia's award-winning Main Street.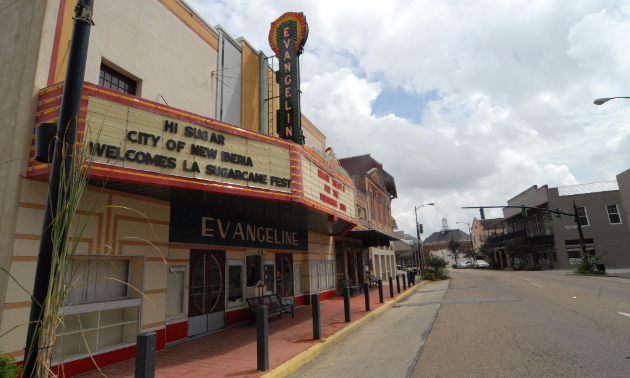 Don't be bored on your walk—bask at the bayou boardwalk
One of the newest attractions to the downtown area is a charming bayou boardwalk. The boardwalk offers several observation points along its path which attracts both tourists and locals who wish to enjoy a few tranquil moments. It runs from behind the Shadows-on-the-Teche to the Duperier Street Bridge. The walk is well-lit in the evenings and offers a completely different perspective after dark.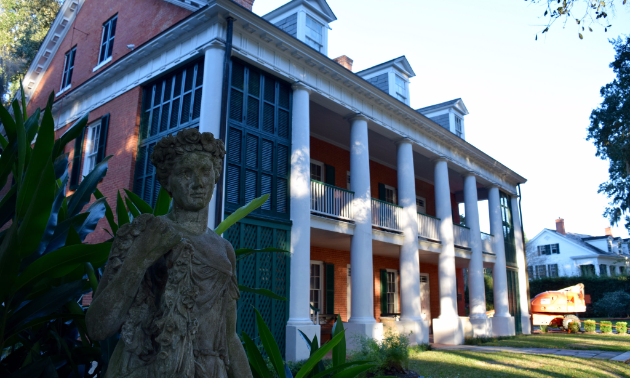 RV R & R
After all that excitement you're probably going to want to get back to your RV for some R & R. Cajun RVera is a sweet spot for snowbirds to settle down. It's located next to the SugArena in New Iberia, and sits on 40 acres (16 hectares) with 185 RV sites. Cajun RVera has full service pull-thru and back-in sites and a pavilion available to rent for private events, special parties and family reunions. The clubhouse includes a concession area, game room and laundry room. Step outside to enjoy a full bar, pool with a swim-up bar, splash pad, and even a lazy river. Other amenities include a stocked pond, free Wi-Fi and beach volleyball. There will also be special activities on holiday weekends such as live music and different events for families and campers. Within a 30-minute leisurely drive you can reach seven golf and country clubs. The warm climate makes it the perfect place to spend the winter and see all that the area has to offer.
Are you sweating with anticipation yet?