The wild West Kootenay
There are sublime parks around Nelson, B.C., where you can fully appreciate the West Kootenay's wild side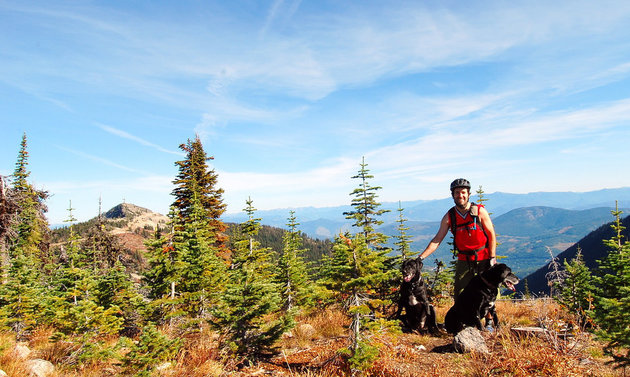 Nelson, with its lush woodland surroundings, proves irresistible to those who long to connect with nature. Outdoor enthusiasts will be in awe when they discover the countless hiking trails and parks nearby. Please remember to keep any pets on a leash when exploring these areas for their safety (and yours) and for the protection of local habitats and critters.
West Arm Provincial Park stretches along the Kootenay Lake shore, from Nelson all the way to Harrop. You can bring a boat to one of the park's pocket beaches or take an unmaintained trail up to Lasca Creek. Keep in mind that there are no designated campsites here, since this park is mostly undeveloped. That being said, it is a great place to observe the biodiversity of an old-growth forest and all the wildlife that comes with it. The park has been recognized as an internationally vital habitat for protected species such as mountain caribou and grizzly bears.
Take a short drive to the west shore of Slocan Lake to Valhalla Provincial Park. There are plenty of activities to pursue here and beaches that allow for boating and other water sports. You can capture some top wildlife photos, choose from an array of hiking trails or try your luck at angling. The lakes at higher elevations are stocked to allow more fishing opportunities.
You can access this park by forest industrial roads, by trail or by water (there are public boat launches in Slocan, Silverton and New Denver). It offers several public shelters, and camping is permitted at designated sites on Slocan Lake beaches and along established trails. Please be aware of the pet restrictions, as specified on the Valhalla Provincial Park website: "Pets are only allowed on the Slocan lakefront sites and the Slocan to Evans Beach Trail and must be leashed at all times. Pets are not allowed in any other backcountry areas of the park."