Oceanfront ambience
Nanaimo is blessed with attractions that would astound any visitor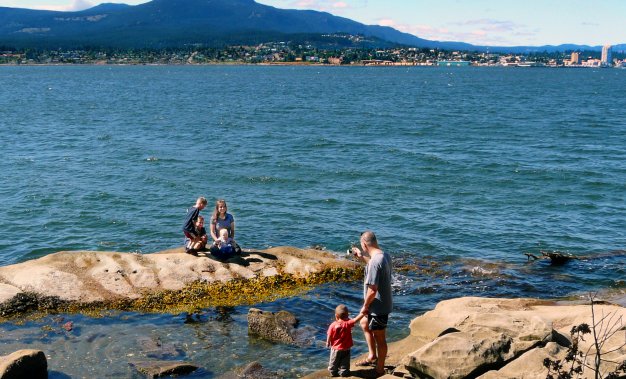 When it comes to visiting Nanaimo, it's near impossible to choose just one must-see area. Chelsea Barr is the marketing and communications specialist for the Nanaimo Economic Development Corporation, and she has specified three essential stops for visitors.
North Nanaimo is famous for its shopping centres (such as Woodgrove, Nanaimo North Town Centre and Country Club Centre Mall.) It also has oceanfront parks and lake activities, not to mention some top dining options available.
"A local favourite is Longwood Brew Pub," said Barr, "where Saturday tours are offered and Sunday they host the only buffet brunch available in Nanaimo."
Neck Point Park is also located in this area, boasting lookout points, clam digging, and warm water that is perfect for swimming and windsurfing.
Downtown Nanaimo is another popular stop, with specialty shops, ferry access to Provincial Marine Park and Gabriola Island, a waterfront walkway and Canada's only floating pub and restaurant, the Dinghy Dock. You can also take in some live entertainment, fish, kayak or go snorkelling with the harbour seals.
For a change of pace, take a trip out to Cedar and Yellow Point. This rural area is home to several farms and artisans.
"Twice a year this area's crafters open their barns, garages and living rooms to guests," said Barr, "for a self-guided tour of over 30 locations selling everything from art, pottery and tinctures, to mosaic and woodwork."