Definitely ducky
Close to Chemainus and Nanaimo, Buttertubs Marsh Bird Sanctuary is a haven for much of Vancouver Island's bird population
by Kali Love —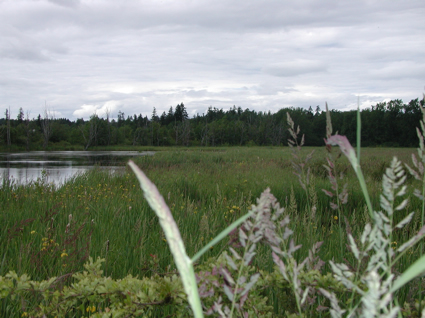 Birders and nature lovers alike will love an afternoon spent at Buttertubs Marsh Bird Sanctuary. This marsh, which is a 10-minute drive from Nanaimo and a 35-minute drive from Chemainus, offers shelter and safety to birds such as great blue herons, Canada geese, ring-neck ducks, mallards, hooded mergansers and American widgeons. Of special note, Buttertubs Marsh is the only place on Vancouver Island that American bitterns breed.
Chelsea Barr, who works in media relations for Destination Nanaimo, said there is a lot to see at Buttertubs Marsh, especially if one is also interested in getting a little bit of exercise.
"(There is a) two-kilometre walking trail around the marsh with several lookout points to observe the wildlife," she said.