Best restaurants in Nanaimo
Nanaimo, B.C., has its share of culinary delights that are sure to entice you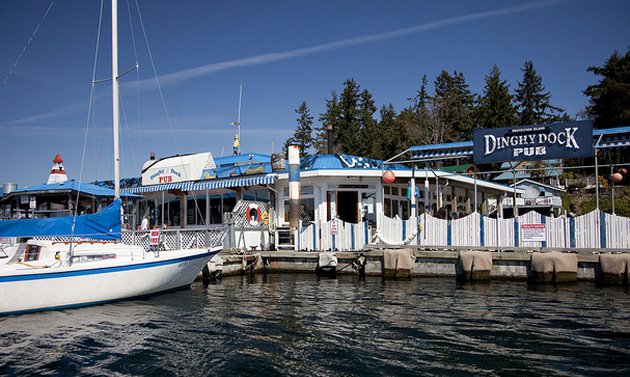 As you explore the beauty of Vancouver Island, you're likely to work up an appetite. Satisfy your hunger at one of these top dining establishments in Nanaimo.
The Firehouse Grill
The Firehouse Grill offers high-end dining in a casual environment. Dishes range from fresh sushi to hearty grilled entrees and tasty desserts. The chef uses the restaurant's own smoker to create marvellous flavours.
Dinghy Dock Marine Pub & Bistro
Ask the locals where to eat, and you will no doubt hear about the famous Dinghy Dock Marine Pub & Bistro. This intriguing bistro is Canada's only floating registered pub, and diners can enjoy stunning waterfront views.
The Nest Bistro
One of Nanaimo's most renowned eateries, The Nest serves up fresh, innovative food and fine wines, not to mention friendly customer service. Try one of their mouth-watering desserts.
Asteras Greek Taverna
Longing for the rich flavours of Greek cuisine? Reserve a table at Asteras Greek Taverna and be enthralled by the ambience and classic dishes, such as spanakopita, moussaka and other favourites.
SukkhoThai Gourmet Restaurant
For the ultimate in Thai dining, SukkhoThai aims to please. Guests will be enchanted by the authentic dishes and elegant decor of this must-see restaurant.