Where I would take a friend: West Kootenay
Where to go in Nelson, Kaslo and Nakusp
by Colin Payne —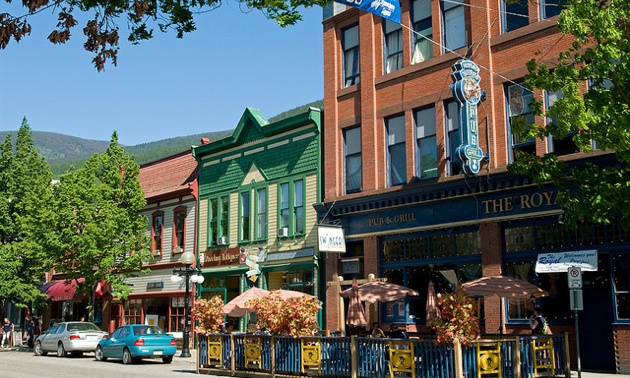 When it comes to sights, sounds and activities, communities in the West Kootenay have abundant opportunities for visitors looking to immerse themselves in all the region has to offer. But there's much to be said for local knowledge, and access to that can help visitors find the hidden gems and get the most from their time in the area.
One person who has a wealth of knowledge about things to do in the West Kootenay, particularly around the shores of Kootenay Lake, is Dianna Ducs, executive director of Nelson Kootenay Lake Tourism. We asked Ducs where she would take a friend who was visiting the area and got some great tips.
Nelson
With more than 350 heritage buildings, some more than a century old, combined with a rich history and vibrant culture, Nelson is a place Ducs said she would take a visitor. A heritage tour of Nelson is one way to experience all that the Queen City has to offer.
"It's a beautiful walk, or you could drive or even ride your bike if you wanted," Ducs said of the tour. "When you go on the tour, you not only see the buildings on the tour but you also get to experience a lot of the culture of the area.
"You get to experience local dining, the fire station and also Touchstones Museum and Art Gallery, where you can go in and see the history of the area in our state-of-the-art museum, and also see what's on at our great art gallery."
A hidden gem on the tour Ducs recommends for visitors is the Nelson Sports Museum, which contains local sports history dating back more than 100 years, including team photos from as far back as 1908.
Along the way, she notes, visitors will see all the offerings of contemporary Nelson, including coffee shops, boutiques and great restaurants.
Where should you hang your hat when coming to the area? Ducs recommends Kokanee Creek Provincial Park just outside Nelson on the North Shore for a great campground experience, or the Nelson Municipal Campground if you want something closer to the action.
Kaslo
Ducs also knows what's happening in Kaslo and said the top of her list there would be taking folks to see the SS Moyie, one of the only restored paddlewheeler steamboats in the world.
The SS Moyie also just happens to be located on the waterfront of beautiful downtown Kaslo, which is also filled with great heritage buildings, food establishments and an incredible view of lofty peaks across Kootenay Lake, Ducs adds.
Another must-see spot in the area that might get overlooked is Fletcher Falls, just outside Kaslo toward Nelson—a beautiful waterfall on Kootenay Lake with a short walk-in access.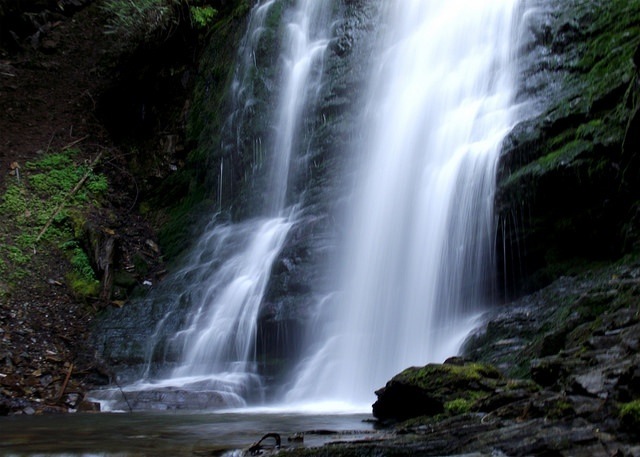 Where to park in the area, you ask? You could park at the municipal campground in Kaslo and be near the action, Ducs said. Or there are plenty of opportunities north of town in places like Schroeder Creek, Davis Creek, Meadow Creek, Lardeau, and Lost Ledge Provincial Park.
"It depends on how rustic you want to go," she said. "You could even go up to Trout Lake where you can do some hardcore RV-ing along with fishing and camping."