An enormous playground
Dogs and their humans are welcomed in Nakusp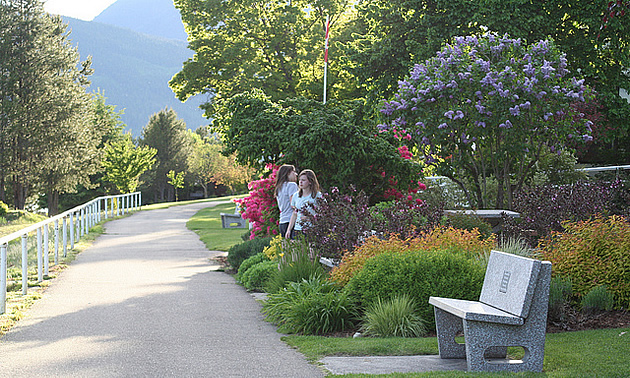 Jackie Kilburn describes her adopted hometown of Nakusp as one of the most dog-friendly places she's ever been. Kilburn is a board member with the Nakusp & District Chamber of Commerce and owns Dogsense Boutique.
Kilburn said the extensive network of biking and hiking trails from the waterfront boardwalk and into the woods surrounding Nakusp provides a paradise in which your dog is allowed to run, sniff, woof and fetch to his or her heart's content. This is a beautiful setting where you and your canine buddy can get some exercise, with plenty of benches along the way for when you want to take a break.
If the beach is your preference, your dog will love racing along the shore, frisking in the water and barking maniacally at the birds while you walk, enjoy the sunshine and watch the eagles soar.
In late June, the annual Nakusp Days celebration features a number of fun and funny pet-related contests, including the pet talent contest, ugliest dog contest, happiest dog contest and the very intriguing owner/pet look-alike contest. In itself, this aspect of the summer festival makes a trip to Nakusp a must for your calendar.