Top things to see and do in Myrtle Creek
A hidden gem in the state of Oregon, Myrtle Creek is an enjoyable spot for RV travellers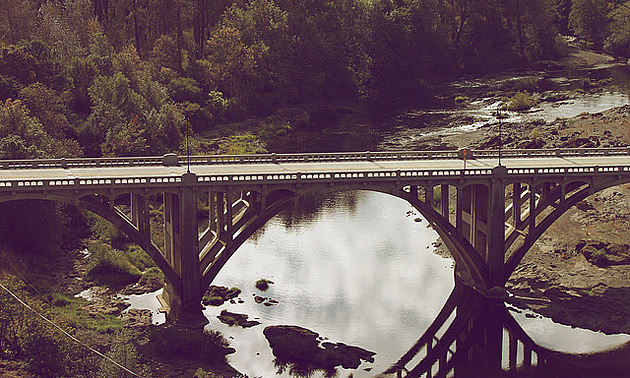 Historic bridges and serene wilderness areas combine to make a relaxing camping destination. Myrtle Creek has some wonderful places to visit; here are a few of our favourite things to see and do.
1) Get out your clubs
Myrtle Creek Golf Course offers rolling green hills and a championship course in the glorious Umpqua Valley. Check out their stay-and-play packages, or sign up for lessons with one of the pros.
2) Play the games
Seven Feathers Casino Resort is the place to go for live entertainment, spa treatments, dining and, of course, to play a myriad of slot machines, card tables and other casino favourites. Check out their trolley tours, special events and promotional deals.
3) Embrace your inner angler
The South Umpqua River is a top choice if you have your B.C. fishing licence. There are ample opportunities to go fishing for steelhead trout, smallmouth bass and other species, and you are apt to see some other wildlife while you're there. If you want to get the best information about this angling hot spot, try calling Phil Delaney, owner of Phil's Fly Shop, at 541-863-5938.
4) Take the historical approach
The Douglas County Museum of History and Natural History provides a range of collections and programs to educate the public on local heritage. Schedule your visit in time for one of their special events.
5) Bridge the gap
No visit to Myrtle Creek would be complete without checking out the Neal Lane Covered Bridge. There is a lot of history behind this little bridge, and it bears the distinction of being the only roofed bridge built using the kingpost truss design.