Top things to see and do in Morden
From digging up fossils to hitting the beach, you can find lots of ways to enjoy your time in this town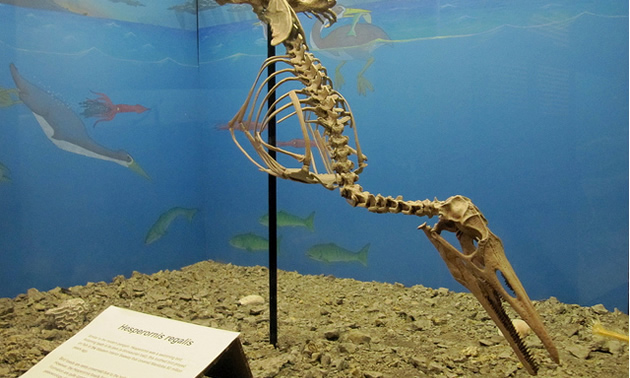 Morden is a charming Manitoba community that your whole family can get excited about. Try one of these five attractions when RVing in the area.
1) Do a little digging
The hills around Morden are full of fossils just waiting to be discovered. The Canadian Fossil Discovery Centre offers Fossil Dig Adventure Tours where you can experience the thrill of finding one of these ancient specimens for yourself. There are also exhibits to be seen at the museum, including Bruce, the famously gigantic mosasaur.
2) Take a tour of Dog Town
This vintage village was created by Linda Marie Rempel, an avid collector who wanted to create a heritage attraction on her property for others to enjoy. Two-hour tours are available by appointment. You can book one by calling 204-822-3038 or emailing [email protected].
3) Live it up in Livingston
Livingston Nature Park offers four acres of pathways where you can hike or ride your bike through gorgeous woodland terrain. You can see a range of wildlife here, and there are rest areas along the way so you can stop and take it all in.
4) Motorcycle mania
Gaslight Harley-Davidson is more than just a Harley dealer. It also hosts a selection of vintage motorcycles and other heritage collector's items that the owners have on display.
5) Bask at the beach
Lake Minnewasta Recreation Area is a must-see location for RVers. With a campground on site, you can take a walk from your RV and find yourself on a sublime beach in no time. There is fishing and picnicking, swimming during the daylight hours and a playground as well.