Top things to see and do in Mission, B.C.
Mission is always a fun spot to go camping; here are a few ideas on what to do while you're there.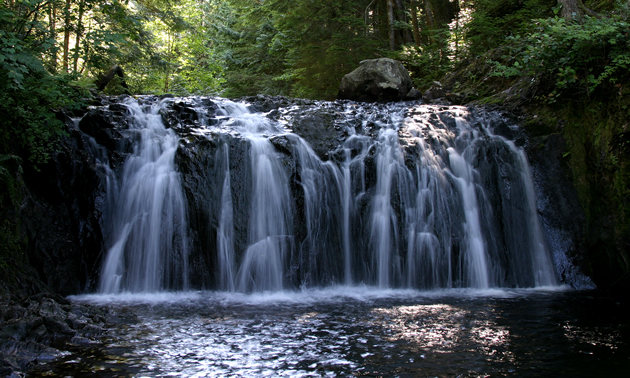 1) Rolley Lake Provincial Park
Get in touch with nature and take part in a variety of outdoor activities at Rolley Lake Provincial Park. Rolley Falls are a particular must-see in this gorgeous area.
2) Guided Jet Boat Tours
Learn about local First Nations history while exploring the Fraser River on one of Mission's guided jet boat tours.
3) Mission Raceway Park
A multi-purpose motorsport facility, Mission Raceway Park is always hosting adrenalin-pumping events.
4) Sun Valley Trout Park
Sun Valley Trout Park is a campground and commercial trout farm that offers fee-fishing for pan-sized trout and catch and release flyfishing.
5) Local forest trails and recreation areas
From hiking to boating and fishing, Mission offers a wealth of wilderness areas to experience.