Top things to see and do in Milk River
With a wealth of sightseeing and historical attractions, Milk River is sure to please any RV camper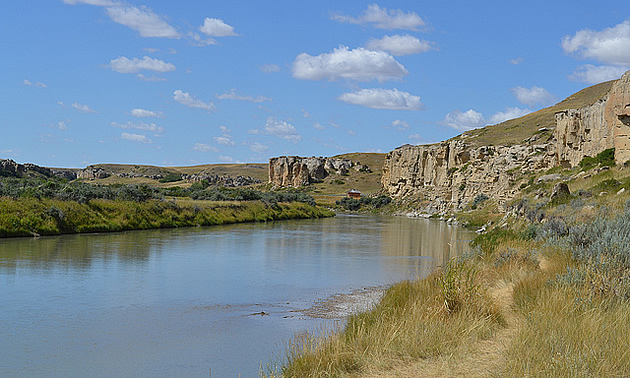 Milk River has no shortage of things to see and do. Check out these top attractions to get you started on your trip planning.
1) Writing-on-Stone Provincial Park
Take a look at the First Nation petroglyphs (rock carvings) and pictographs (rock paintings) at Writing-on-Stone Provincial Park. Located on the prairie grasslands, this is truly an inspiring place to visit.
2) Devil's Coulee Dinosaur Heritage Museum
Watch technicians search for dinosaur bones at this famous facility in nearby Warner. Devil's Coulee Dinosaur & Heritage Museum has fascinating fossils and artifacts that visitors can view, as well.
3) Milk River Raft Tours
The outdoor recreation around Milk River is top-notch. You can even go on a rafting tour of the area.
4) Milk River Golf & Bowling Club
Get into the game, at the Riverside Golf Course, a public nine-hole course. There is a pro shop that offers cart and club rentals. Also on site is a four-lane, five-pin bowling alley with pool tables for those who enjoy indoor recreation.