The University of Alberta Botanical Garden blooms beautifully
The Edmonton garden teaches a lesson in agriculture and entertainment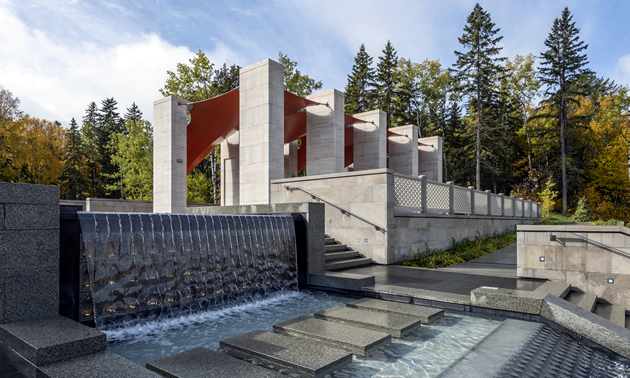 The University of Alberta Botanical Garden (formerly the Devonian Botanic Garden) has been attracting visitors and making the area greener since 1959. With multiple gardens and a modern architectural flare, the garden is a prime location for first-time visitors to the Edmonton area who want a taste of natural beauty.
"The beauty of a garden is that it is always changing, and there are different plants at their best in different seasons," said Kerry Mulholland, communications and marketing co-ordinator for the garden. "However, in this region of the world, gardens could be considered at their "peak" mid-June through mid- to late August."
When it comes to events and activities visitors can take part in, Mulholland says that it's hard to pick a favourite. The garden offers guided tram and walking tours of the different collections. The Aga Khan Garden and the Kurimoto Japanese Garden are big draws for visitors, in addition to the garden's Date Night Thursdays.
Every Thursday June through August, the garden is open until dusk, with a different fun activity each week like dance lessons, craft beer and garden games music concerts and movies, to name a few. Visitors are welcome to bring picnics to the garden, and are encouraged to book spots in advance for larger groups. There is a cafe on location, a gift shop and a plant store for enthusiasts wanting to take a bit of the garden home with them.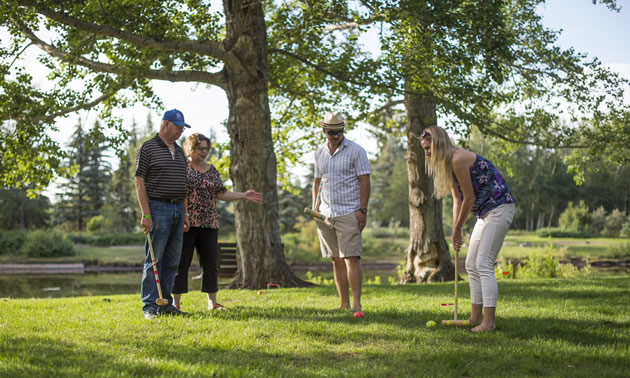 "The garden hosts big special events too, like the Kurimoto Japanese Garden Spring Festival, Opera al Fresco or Perseids Pyjama Party, a night-time star-watching party for the family," said Mulholland.
Visitors can fully enjoy all that the garden has to offer during a visit of three to four hours or more. However, if a visitor only has a short time to spend, Mulholland recommended a few must-see areas: the new Aga Khan Garden, a stunning four-hectare (11-acre) Mughal-inspired garden; the serene Kurimoto Japanese Garden; and the indoor showhouses—especially the Tropical Plant and Butterfly House.
There is no public transportation to the Garden, but there is ample parking for vehicles and RVs on site.
"We're located just 15 minutes Southwest of the city of Edmonton, near the town of Devon and the North Saskatchewan River," Mulholland said. "We're connected to the 74-kilometre (46-mile) Edmonton Capital Region River Valley recreation trail system. The garden has an overflow parking lot that can accommodate RVers who are visiting for the day, and there are also a number of campgrounds and RV parks in the area."
In 2019, the garden will be closing early for the season to accommodate construction of a proposed entry pavilion. The last day it's open for the 2019 season is September 2. For more information about the garden and the fabulous vegetation within, check out the destination's website.