Melville's three museums celebrate a city on the move
Melville is an active city that respects its heritage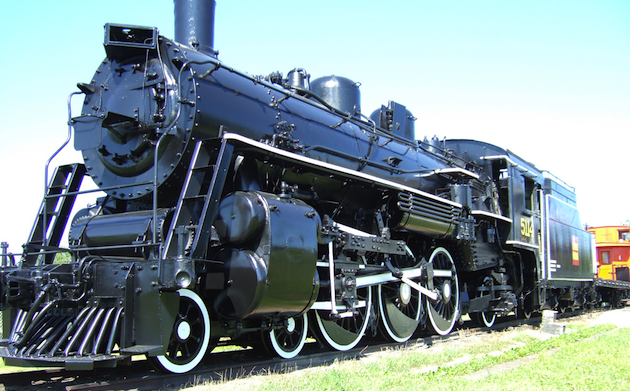 Located in the east central portion of Saskatchewan, the city of Melville, population 4,600, has a new communiplex called the Horizon Credit Union Centre. This $24.5 million dollar project is all part of the active lifestyle that permeates Melville, a community that also boasts batting cages, bowling, tennis courts, an outdoor swimming pool, a skate park, a golf course and walking trails during the summer months, and snowmobile trails, curling rinks and the new arena during the winter months.
This level of activity is not surprising, considering that Melville was founded on movement. It was a terminal on the Grand Trunk Pacific Railway and later the Canadian National Railway. The city was even named after the Grand Trunk Railway's president, Charles Melville Hays, who, sadly, went down with the Titanic.
Three museums
With an eye to its railway roots and its sports history, Melville has kept its memories alive in three local museums. The Heritage Museum is housed in one of the oldest buildings in Melville. The Railway Museum is housed in an original Grand Trunk Railway station, and the Melville Millionaires Hockey Museum is housed in the Community Works building.
As the city's original museum, established during the city's 75th birthday in 1981, the Heritage Museum is a three-storey, buff-coloured brick building that devotes many of its 22-room exhibits to the story of early Lutheran education in the province of Saskatchewan as well as the rich sports history that can be found in the Melville. Among the museum's more than 10,000 artifacts and 1,000 books is a volume of German-language sermons printed in Leipzig in 1721.
The Railway Museum is housed in a Class E railway station that was originally located in Duff, Saskatchewan, and one of only 200 that existed in the province. The museum features a 1957 CNR caboose, a boxcar built by the Easter Car Company in 1918, a CNR flat car and a CNR Pacific-class steam engine built in August 1919 by Montreal Locomotive Works. Within the station itself visitors will find telegraphs and telephones and other pieces of communication equipment as well as records from the Grand Trunk Railway and CNR.
Richardson's Melville Millionaire Hockey Museum exists to celebrate one of Saskatchewan's oldest hockey franchises, in existence since 1915. Notable alumni include Sid Abel, a Detroit Red Wings hall-of-famer, Eddie Shore, John Ferguson, goalie Ron Hextall and Pittsburgh Penguin Chris Kunitz. The city's hockey tradition has been preserved for the ages by a former Millionaires player by the name of Bob Richardson, who played for the Millionaires in the 1960s and still lives in Melville, ever at the ready to tour people around his collection.
From programs to ticket stubs and original hockey sweaters, Richardson has amassed hundreds of pieces of Millionaires memorabilia, including two amateur status cards held by players of the 1915 winners of the Allan Cup.