Roadtrek revolutionizes RV travel with launch of EcoTrek Power Technology
Roadtrek's EcoTrek power module utilizes lithium ion technology to lift the electrical system limits for Roadtrek owners.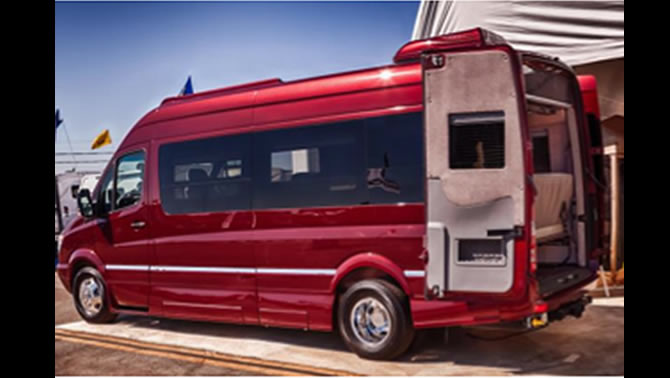 Roadtrek Motorhomes Inc., the leading class B manufacturer in North America introduces their EcoTrek power module, utilizing lithium ion technology to lift the electrical system limits for Roadtrek owners.
Roadtrek's newest technology is a Boondockers dream as it enables the user to become completely energy independent and gives you the ability to use 90% of available power before any voltage loss will occur. This cell protection system is optimized for all weather and electrical demand situations. The module will charge and discharge at very high rates and be optimized thanks to Roadtrek's proprietary climate system. It charges from any available source due to the companies' existing proprietary E-Trek charge control, which harmonizes the vehicle alternator, Onan, engine generator, solar and shore power as required.
There are many more advantages to the lithium cells included in the EcoTrek power module, such as weight savings, faster charging capabilities, increased life up to 3000 cycles, increased safety and no production gases for a more environmentally friendly option.
Lithium cell construction using iron phosphate is the safest battery chemistry on the market today. No acids, no residual gases, no trouble. Roadtrek has done vigorous safety testing including nail penetration, crushing and drop tests and the EcoTrek power module came through with flying colors.
"Roadtrek has a very complex and detailed R&D team that developed our new EcoTrek, and VoltTrek ground-breaking technologies using our in-house labs and working with external academic sources to do detailed validation testing." states Jim Hammill, President and CEO of Roadtrek. "Our focus is to make the use of the unit easier and let people go anywhere they want, without a cord."
The EcoTrek power module is available in 200, 400, 800 and 1600 Amp hours and can also be combined with their mass solar systems ranging from 200 to 600 watts depending on the size of the unit, and the proprietary VoltTrek system that gives an owner piece of mind. Roadtrek backs these items by a six year warranty on parts, labor and manufacturing defects.
Contact Roadtrek sales at [email protected] for more information.
Roadtrek is the leading manufacturer of class B motorhomes (camper vans) in North America, a position held since 1990, selling its motorhomes through a network of independent RV dealers in the USA, Canada and Japan. For more information, please contact Paul Cassidy, VP of Sales at [email protected], 519-745-0711. Visit their website at www.roadtrek.com.