City of Cranbrook: please find off street parking for your RV's, boats and trailers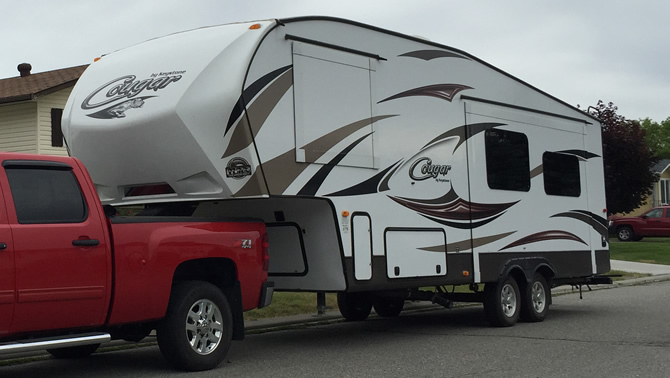 With summer holidays in full swing, residents are busy travelling our region with their RV's, campers, boats and trailers. However, when they are not in use, the City of Cranbrook is asking that you find other places to leave them rather than parked on City streets.
The Streets and Traffic bylaw, which regulates on-street parking of recreation vehicles and unattached trailers, prohibits RV parking on residential streets between the hours of 10:00am and 3:00 pm and prohibits parking unattached trailers on any street at any time, unless in an emergency situation. The bylaw applies to travel trailers, tent trailers, utility trailers, campers, motor homes as well as boats and boats on trailers. The intent of the regulation is to keep City streets safe and accessible for vehicular and pedestrian use.
City Bylaw Services staff field numerous complaints on a regular basis relating to trailers blocking driveways and using limited on-street parking for long periods of time. If you have any questions, please call Bylaw Services at 250-489-0263.
A reminder to all RVers, to be sure to check with your municipality about what their rules and regulations are for parking RV's, boats and Trailers on city streets because bylaws vary from town to town.