Arizona RV parks say snowbirds are arriving "two to four weeks" ahead of schedule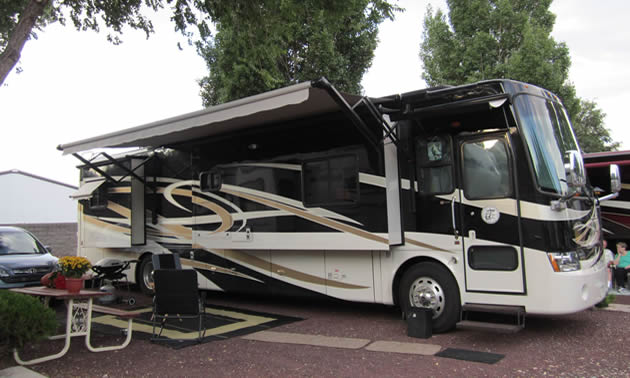 Snowbirds are arriving in Arizona two to four weeks ahead of schedule in what is shaping up to be a stronger winter season, according to RV park operators across the state.
"I'm getting them coming in two weeks to a month earlier and they are extending out longer at the other end (of the winter season)," said Sabrina Welborn, office manager for the 265-site Silverview RV Resort in Bullhead City.
"The phone is ringing and I have a stack of emails to respond to to see who we can accommodate," she said. "We're already at about 90 percent occupancy for January, February and March and we expect to be at 100 percent in those months."
RV parks in the Phoenix area are seeing the same trend.
"We are seeing people come in earlier and they are staying longer, which is good news for the local economy," said Jim Mathew, operations supervisor for Pueblo El Mirage RV Resort in El Mirage. "The reservations came in a lot faster this year."
"We're already getting busy," said Jan Venard, assistant manager of Phoenix Metro RV Park. "The season is starting earlier."
"We've even been having people arrive (for the winter) with no reservations," said Eric Vargas of the 203-site Desert's Edge RV Park in Phoenix.
While many Arizona RV parks are reporting an earlier than usual arrival of snowbirds, the numbers of snowbirds arriving at each park varies.
Apache Palms RV Park in Tempe, for example, is reporting small numbers of early snowbird arrivals, as is Rincon Country RV Resort in Tucson.
RV park operators attribute the early influx of snowbirds to cooler weather up North and to the Farmer's Almanac, which is forecasting a cold, hard winter in many areas up north.
"Some of our guests tell me they have already had the snow hit," said Welborn of Silverview RV Resort. "Some have also said they want to do the drive now and get out of it."
Jo Ann Mickelson, who co-owns and operates JH RV Park in Flagstaff, said her park, which closed for the winter on Saturday, has been unusually busy this month with Canadians heading south. "We've had a lot of Canadians already coming through," said Mickelson, who also serves as executive director of the Arizona Association of RV Parks & Campgrounds. "We usually don't have them at this time of year. We're usually closed by the time they come through."