Top beaches in Manitoba
If you'll be camping in Manitoba this summer, bring a swimsuit and head for one of these excellent beaches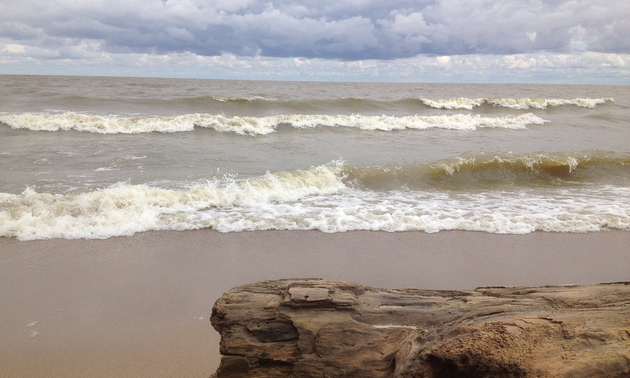 Manitoba has a number of waterfront day-use areas and campgrounds, so pack up your swimsuit and venture out to one of the province's top beaches:
Located near the town of Winnipeg Beach, this park has a sandy beach that extends for three kilometres. The waters of Lake Winnipeg are perfect for boating, board-sailing and water-skiing, and you can also go fishing.
If you're planning to stay a while, you can camp right there at the Winnipeg Beach Campground. There are 120 full-service sites and buddy sites for friends and family who are travelling as a group.
Grand Beach is another gem found along the shore of Lake Winnipeg. Play in the 12-metre-high sand dunes, or lounge on the warm beach and let the lapping waves relax you. Beachgoers have been enjoying this place for decades; even back in the 1920s, train rides to the beach made for a fun day excursion.
There is a campground at the park, with basic and electrically serviced campsites, and you can also rent a cottage near by.
Located in the Manitoba Lowlands Natural Region, this park offers 2.5 kilometres of beach along the southeast shore of Balsam Bay. This is a natural beach backed by sand dunes, with a lagoon, marshland and deciduous trees scattered throughout. Please remember to tread carefully, as the wetland habitat here is also home to water birds, such as the endangered piping plovers, who occasionally choose the beach as their nesting ground.
You can swim here, and there are picnic areas, washrooms and trails for hiking.
Situated in Whiteshell Provincial Park, the main beach at Falcon Lake attracts plenty of swimmers, and you might even see some junior sandcastle architects at work. The beach is well-maintained, with soft sand for sunbathing, and trees near by for shade. You can grab a snack at the kiosk - where they sell hotdogs, drinks and ice cream - and there is a store, laundry facilities and restaurants close by.
From late April onward, St. Ambroise Beach hosts birdwatchers looking to observe and photograph the wide variety of waterfowl that stops here mid-migration. In summer it becomes a family destination, with shallow water and sandbars that make it enjoyable even for young swimmers. You can paddle out to see smooth sand inlets just a short distance from shore.
As with other sensitive areas, please be cautious when you comb the beach here, so as not to disturb any nesting birds.