Climb every mountain, ford every stream: In Lillooet
Lillooet is B.C.'s Banff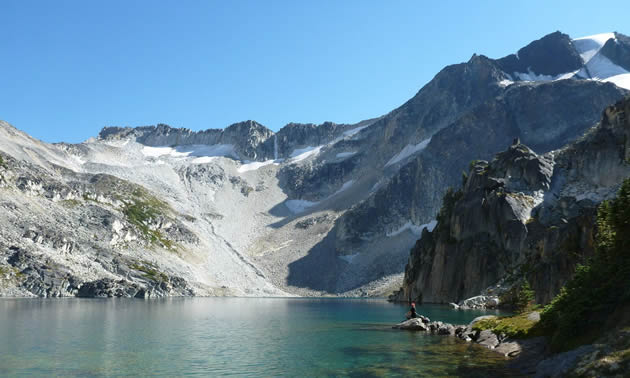 Lillooet is B.C.'s Banff (besides Whistler that is). This mountain town has the best of both tourist towns, sans the crowds and price tags. The mountain ranges are what hikers, paragliders and climbers' dreams are made of. The multitude of surrounding lakes and provincial parks make great locations for fishing, wildlife watching and even scuba diving. Here are some of the best locations for whatever water activity you fancy.
Cayoosh Creek and Seton Lake are best known for their fishing, canoeing, hiking, boating, swimming, camping and picnicking spots.
Pavilion Lake is a good spot for boating, but the fish tend to be on the smaller side. What sets this lake apart from the others, however, is the presence of microbialites (a type of coral-like structure believed to be one of the oldest on earth) that grow along the lake's floor. These structures are being monitored by NASA, and can be seen first-hand by anyone who has scuba diving gear. There are several places where divers are allowed to go that won't disturb the scientific monitoring equipment, so if you choose to visit this lake, make sure you're diving within the marked areas and using diver flags.
In the Pavilion Mountain area are Turquoise Lake and Crown Lake. Between the lakes is Marble Canyon Provincial Park, which is a popular campground for birding and fishing enthusiasts. Turquoise Lake features a waterfall at one end, and both lakes offer unique hiking experiences. Scuba diving and fishing are also popular at these spots. Marble Canyon Park has some of the biggest icefalls in the region, making this an area of particular interest for mountain climbers and ice climbers alike.
Fountain Lake is a fishing and camping paradise. The lake is relatively rural, so hiking and wildlife watching is always an option. The campground has just four sites, but the majority are big enough for rig trailers.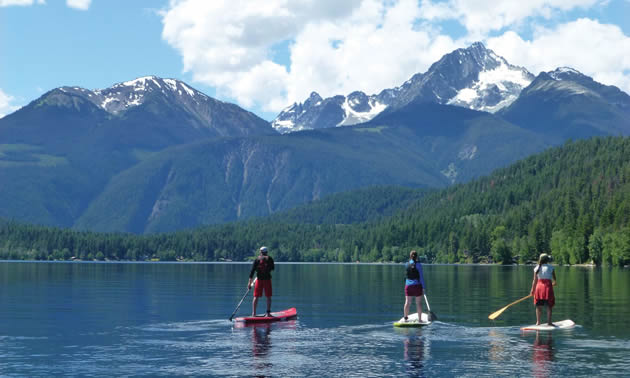 Carpenter Lake is a popular fishing hole for kokanee, rainbow trout, char and dolly varden. Four campgrounds are situated along the lake, including Carpenter Lake, Mission Dam, Bighorn Creek and Gun Creek. Gun Creek offers the most amenities, whereas the others are pack-in and pack-out. Carpenter Lake is man-made, the result of three dams. Other popular activities at the lake include hiking, horseback riding, canoeing and boating. There are many hiking trails that go for miles, and it is recommended that each group bring a trail guide book with them.
Duffy Lake is a fantastic spot for wildlife watching. Some of the many species one might see include mountain goat, grizzly bear, deer, black bear, osprey and great blue heron. Fishing, canoeing and kayaking are permitted on the lake, but as the winds can be very strong on the water, boaters are urged to operate with caution. The area's vegetation is a mix between coastal and interior forest.
Willows Campground is also an option for great views of the Fraser River, and even better fishing. To get the best look possible of the Fraser River, visit The Old Suspension Bridge, built in 1913. There are fishing rocks beneath the bridge, and spots where one can walk down to the water. The bridge was once the main entrance into Lillooet.
For more information on Lillooet and all that it has to offer, check out their city's tourism website.