Wild About Water: Lethbridge
If you like fishing, swimming, bird-watching or sailing, Lethbridge is the place for you.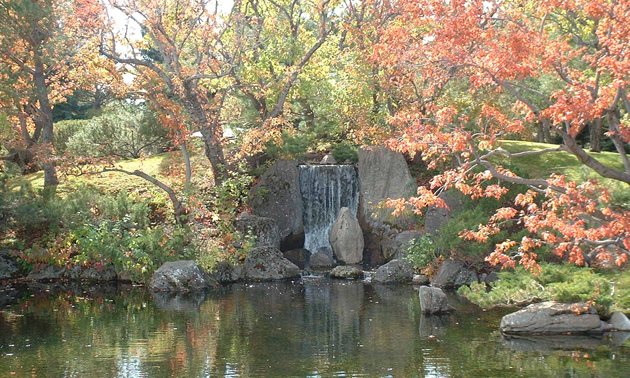 In the Canadian summer months, getting outside and down to the waterfront is at the top of everyone's to-do list. With the resources Lethbridge has when it comes to water, it isn't difficult to make this dream a reality.
Both Park Lake Provincial Park and Stafford Lake offer fun for the whole family with camping, swimming, sailing and bird-watching. Concession stands are run at both beaches during the summer months.
Keho Lake is a golfer's paradise with a nine-hole course and a pro shop. There are also raised tee boxes, a practice green, a driving range and a clubhouse. The wind the area sees also makes it a great choice for windsurfers and sailboaters alike.
McQuillan Lake is the destination for fishing and bird-watching enthusiasts. Annual trout stocking means great year-round fishing at this local spot.
Nikka Yuko Japanese Garden offers an escape from stress and an entrance to well-being. The garden is laid out in a traditional Japanese style, complete with maple trees, waterfalls, stone gardens and cherry blossoms. Guided tours and talks are offered, as well as different educational events throughout the year.
Henderson Pool is located next door to the Japanese garden, and offers thrills on the opposite side of the spectrum. The outdoor, chlorinated pool features a drop slide, climbing wall and concession stand. It also boasts two water slides and a rotary spray park. Benches, tables and green spaces are available for those not wanting to get wet.
Take a stroll through Elizabeth Park Wetlands where paths and information kiosks will guide you along a series of trails that are wheelchair accessible. Bird blinds will indicate which birds call this wetland home. Residents often include: geese, ducks, raptors, songbirds and shorebirds.
For more information about Lethbridge's many water features, visit the city's website.