Top things to see and do in Laughlin
A pleasant blend of casino nightlife and outdoor activities, Laughlin is popular for good reason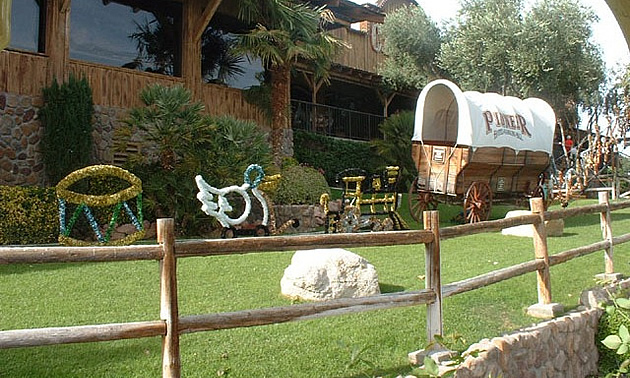 If you've been craving a laid-back holiday with some pizzazz thrown in, Laughlin might be just what you're looking for. There are innumerable ways to enjoy this community; here are a few of our top picks.
1) Get some fresh air
Outdoor lovers will enjoy the Big Bend of the Colorado Recreation Area. One of Nevada's newest state parks, visitors can come here to go fishing, swimming, boating, hiking and camping. The Colorado River also attracts a variety of waterfowl and other wildlife.
2) Hike through history
Grapevine Canyon boasts waterfalls, ancient petroglyphs and other natural and historic wonders you can see along your walk. Hiking the entire route is moderately difficult, but the view is well worth it. If you don't want a lengthy trek, you can still see petroglyphs and other sights early on the trail.
3) Play for keeps
For gambling fun and great food, visit the Pioneer Hotel & Gambling Hall. There is always something going on here, such as live concerts, fun competitions and other events. There are both video and live action table games available here, so come on down and win some cash.
4) Come and be entertained
Another top entertainment and gaming locale is Don Laughlin's Riverside Resort. There is a six-plex cinema here, an auto museum, kid castle, arcade and bowling. Not to mention, of course, a casino, events and performances that run on a regular basis.
5) Check out a landmark
The Davis Dam is a famous local landmark that was originally constructed as a condition of the Mexican Treaty of 1944. Anyone interested in local history should stop here and take some photos.