Las Vegas mob museum
On your next trip to Las Vegas, take a break from the Strip and learn something about the mob and organized crime in Vegas.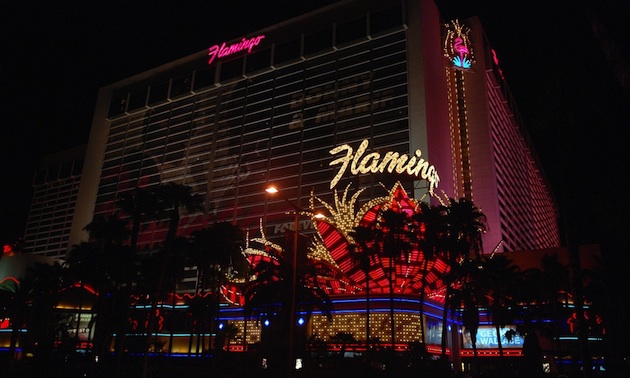 Organized crime in Vegas got its start with the era of Prohibition, which was a national ban on the sale, production and transportation of alcohol. Men such as Al Capone and Bugs Moran became famous for bootlegging illegal booze and creating the gangster image. It would only be a matter of time until organized crime and the mob reached Vegas.
Vegas the television series
One of the most popular CBS television shows in 2012 was entitled Vegas. The lead character, Ralph Lamb, was a real sheriff of Clark County, Nevada, as well as sheriff of the Las Vegas Metropolitan Police Department from 1961 to 1979. CBS got that fact right, but Sheriff Lamb did not work with his brothers, use a rifle or drive a truck—but he did wear a cowboy hat. Although the show features Fremont Street in Las Vegas, the 170-foot replica set was actually in Santa Clarita outside of Los Angeles. Some rural scenes were filmed near Santa Fe and Las Vegas, but in New Mexico.
The major storyline is the conflict between Sheriff Lamb (actor Dennis Quaid) and Vincent Savino (actor Michael Chiklis), who manages the Savoy Hotel and Casino for the Chicago mob. This was the period of time in which Las Vegas was transforming itself from a cowboy town into a glitzy gambling mecca. Lamb was not afraid of the mob, even roughing up gangster Johnny Roselli when he failed to register for his visitor's permit.
Mob museum
The official name is the National Museum of Organized Crime and Law Enforcement. The building, not far from Fremont Street, is a former post office and federal courthouse built in 1933. The museum chronicles the antagonistic relationship between organized crime and federal authorities. There are three floors of the museum, each with a different theme. It is a hands-on museum with interactive displays where you can shoot a tommy gun, sit in an electric chair, stand in a police line-up or defend yourself with a gun.
Starting on the third floor, the theme involves individuals such as Lucky Luciano, Al Capone, Carlo Gambino and Frank Costello, who all built their reputations on crime and contributed to the growth of the Mafia (Cosa Nostra). The museum even displays the real bloodstained wall from the 1929 St. Valentine's Day Massacre in Chicago. The second floor has the federal courtroom where the Kefauver Committee held hearings which exposed 33 major gangsters and their organizations. The ground floor deals with the FBI, J. Edgar Hoover, wiretapping and the federal success against organized crime. The museum houses many exhibits and short films which expose gangsters as thugs and hoodlums. There is an excellent short documentary featuring Hollywood movies such as the Godfather, Scarface and American Gangster.
Flamingo Hotel and Casino
Organized crime arrived in Las Vegas in 1945 when Bugsy Siegel and his mob friends arrived from Chicago. They purchased the El Cortez Hotel on Fremont Street for $600,000 and quickly got involved in gambling, skimming, prostitution and off-track betting. When opposition came from the city, Bugsy and friends bought into a new hotel seven miles from Fremont Street. At that time the road was called the Los Angeles Highway; now it is known as the Strip.
The hotel/casino would cost $6 million and when it opened on December 26, 1946, was billed as the most luxurious hotel in the world. Siegel named the hotel after his girlfriend, Virginia "Flamingo" Hill. When the hotel failed to make reasonable profits, Siegel was assassinated on June 20, 1947, by the mob. There is a plaque in the hotel where the assassination took place. Siegel was correct when he said, "two people can keep a secret, if one person is dead."
By 1950, organized crime in the United States was a $15 billion business. That led gangster Meyer Lansky to say, "we are bigger than U.S. Steel." By the 1960s, organized gangsters realized that by going legit they could make even more money from casinos, entertainment and tourism. Las Vegas and its four-mile-long strip have evolved into an escape from reality, an adult Disneyland. About 40 million people visit Vegas every year, with gambling a $6.1 billion business.