Discover Kofa National Wildlife Refuge
An easy day trip that is located right in a popular RV region, Kofa National Wildlife Refuge is a picturesque find that only a few take time to discover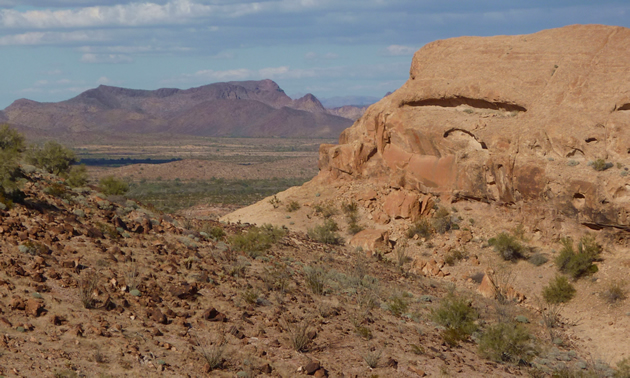 Outdoor enthusiasts will particularly enjoy the area around Lake Havasu, on the borders of California and Arizona. Right en route for many winter RVers, the lake and the Colorado River provide recreation and a scenic background. The community of Parker Dam is also known for its cute burros, now wild remnants of the area's mining days.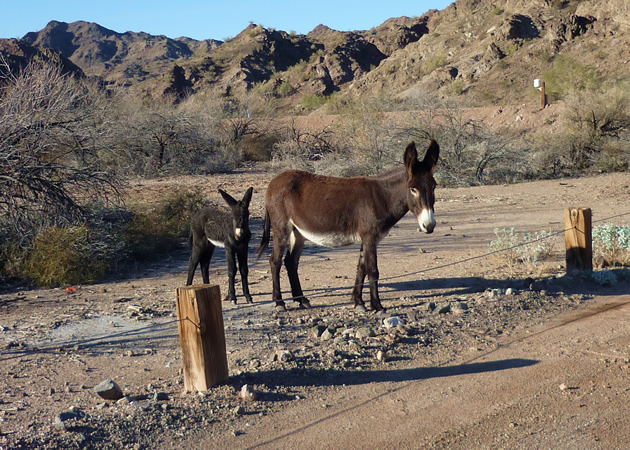 Virginia Rasch is a snowbird and an avid hiker who has spent several winters in the area.
"We would go to the state parks and we would just hike and hike and hike and drive around and hike and bird and hike," said Rasch. She has a particular fondness for Kofa National Wildlife Refuge. Less than two hours south of Parker Dam, the refuge is the perfect day trip for adventurous RVers.
Getting to know Kofa
The Kofa Refuge is made up of classically stunning Arizona desert landscapes. There are no facilities or services at all, so visitors need to be careful to come prepared and to note that many of the backroads are only accessible to high-clearance vehicles or ATVs. Experienced outdoors people will find nearly limitless areas to explore and there are still a number of wonderful options open to anyone on a casual day trip. Even the easily accessible areas aren't busy, said Rasch, providing a perfect opportunity to escape the crowds while enjoying some of the great local landscapes.
One of the biggest attractions of Kofa is Palm Canyon, in the west end of the Kofa Mountains range. Comprised of California fan palms, this collection is thought to hold some of the few remaining native palm trees in Arizona. The trees are fully dependent on the microclimate provided by the canyon. A good view of the palms can be accessed by following Palm Canyon Trail, a short and moderately easy hike.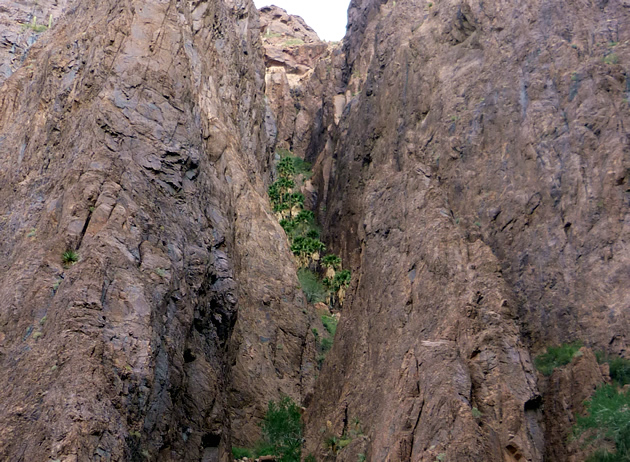 Kofa rocks
To find the Palm Canyon Trail, watch for signs as you travel south on Highway 95 and take Palm Canyon Road at Mile 85. There is no visitors centre or museum inside the Kofa National Wildlife Refuge. Instead visitors should stop at the entrance sign and look for pamphlets and a map. Another notable location, also in the northeast portion of the refuge, is the Crystal Hill Rock Collection Area. This is the only area where rock collecting is permitted within the refuge. It can be found by taking the road at Mile 95. There is no hiking required to access Crystal Hill, but eager rock seekers will need solid footwear for the rough terrain.
"We went to Crystal Hill, climbed around and picked up rocks," said Rasch. "There were beautiful, white crystal rocks and other kinds. The premium stuff is gone, but you'll find lots there. You just scramble around the mountain and it's an easy drive in."
A beautiful day
Kofa provides critical habitat for Arizona's desert bighorn sheep. Only a lucky few will spot these majestic animals, but there are plenty of other wildlife-watching opportunities with deer, desert hares and a variety of birds. The area is also a draw for botany enthusiasts, but anyone will find reason to appreciate Kofa National Wildlife Refuge and its arid allure.
"You also go for the scenery," said Rasch. "I know it sounds crazy for a desert, but (the vegetation is lusher). . . . It looked like a cactus garden—it was phenomenally beautiful. The rocks are beautiful and the mountains are beautiful. I loved the isolation of it."