Top things to see and do in Kimberley
If you dream of visiting an alpine community, Kimberley is a stellar choice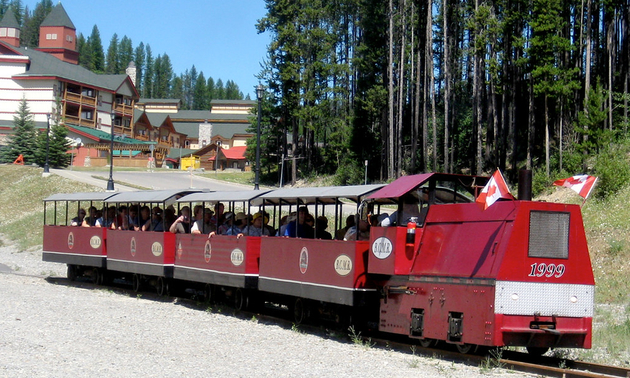 Lush forests, brisk mountain air, cascading waterfalls—all of this sounds like a deluxe holiday resort in a faraway location. But if you head to the mountain town of Kimberley, B.C., you will find all of this and more. Here are the Top 5 of many activities that you can pursue in this quaint town.
1. Stay and play
Kimberley Alpine Resort is a world-class facility with top accommodations and dining options in the vicinity. But what makes the resort famous across the country is its 1,800 acres of terrain that include 80 ski runs, as well as areas for dogsledding, snowshoeing and cross-country skiing. Spend your evening skating, night skiing, enjoying a bonfire or grabbing a bite to eat at Kelsey's Bar & Grill, located conveniently at the base of the ski hill. Or, check out the Stemwinder Bar & Grill for a quality atmosphere and live music.
2. Take a parks and gardens tour
Kimberley is surrounded by wilderness, and hikers, bicyclists and other recreationists will enjoy the Kimberley Nature Park. This large municipal park is filled with multi-use trails where wildlife viewing opportunities abound. Marysville Falls is also a memorable sight, with a 30-metre waterfall crashing through the alpine terrain. The conditions in Kimberley make it an ideal place for opulent gardens as well. Nina's Hillside Garden is a chalet where you can stop in for lunch during the summer, see gorgeous fountains and garden spaces and a detailed miniature village on display. Cominco Gardens is another botanical attraction, with vibrant flowers that are particularly beautiful from June to August.
3. Shop in the Platzl
This downtown pedestrian mall has a Bavarian feel, not to mention elegant heritage buildings, a range of specialty shops, mouthwatering food choices from a variety of restaurants and, of course, Canada's largest freestanding cuckoo clock.
4. Go underground
Kimberley's Underground Mining Railway provides history buffs with the chance to tour and learn about the historic Sullivan Mine. Here you can ride a train through the Mark Creek Valley, visit the Underground Interpretive Centre and see demonstrations of some of the mining equipment used. You can also tour the North Star schoolhouse, powerhouse and Orpheum Theatre during this trip down memory lane.
5. Celebrate in every season
The folks in Kimberley like to have fun, and nowhere is this more evident than in their packed festival schedule. Summer brings events such as Julyfest, the Kimberley International Accordion Championships and Arts on the Edge, while winter brings the Kootenay Dirtbag Film and Photo Fest and Kimberley Alpine Resort's Annual Family Festival.