Nature at your doorstep
Kimberley is a friendly community with natural splendour all around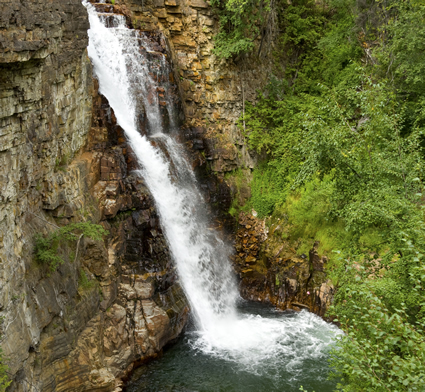 Kimberley is the site of lush forests, clean mountain air and wildlife right outside your back door. There are a few places to enjoy the outdoors, camp and experience B.C.'s famous woodland environment.
The Kimberley Nature Park spreads across more than 1,800 acres, making it one of the largest municipal parks in Canada. It offers all types of recreation and educational opportunities to visitors.
"With over 600 metres of elevation change from its lowest to highest point . . . the diversity of habitats in the park is remarkable," said Kent Goodwin of the Kimberley Nature Park Society. "Inhabited by moose, black bear, rubber boas, northern alligator lizards, ant lions and the endangered Williamson's sapsucker, the park is an important conservation area and a great place for people to experience the diversity of nature."
Another popular location is the Horse Barn Valley Interpretive Forest. Located just outside the city boundary and attached to the Kimberley Nature Park, this is a great place for a bike ride, hike or photography session.
Just south of Kimberley, the Marysville Falls hiking trail and waterfall are perfect if you want to take a leisurely 10- to 15-minute walk on a boardwalk trail to several spectacular viewpoints.