A tale of three communities shapes Kimberley's past
Kimberley's history comes from three communities amalgamated into one—Marysville, Chapman Camp and Kimberley.
by Jeff Johnson —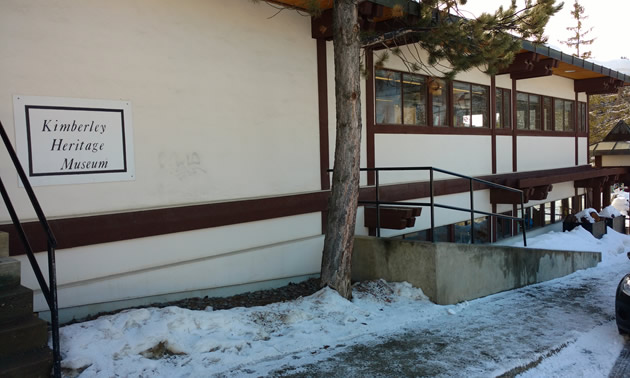 Kimberley's history comes from three communities amalgamated into one. The other pieces of the puzzle are Marysville, which was originally staked out by prospectors in 1894, and Chapman Camp, built up by workers at the Sullivan Mine.
Kimberley Heritage Museum administrator Marie Stang has gone to great lengths to document the city's history. She and other museum staff have gathered over 10,000 artifacts and over 11,000 photographs, covering 125 years in the community. She said ore was first discovered on Northstar Mountain in 1892.
"In those days, you have to remember a lot of gold rushes were going on; mining and metals were the 'in' thing. So probably an economic generator that had people coming here was to find ore, strike it rich and make your fortune," Stang said. "At the beginning, Joe Bourgeois discovered the North Star Mine, then word gets out and the whole North Star Hill gets claim-staked."
Prospectors Ed Smith, John Cleaver, Pat Sullivan and Walter Burchett would later discover ore on North Star Mountain, the future home of Kimberley's ski hill. The four men went on to explore the other side of Mark Creek, where they found the outcrop of the Sullivan.
Stand said this discovery led to the formation of Kimberley as a town. The day of early prospecting had led to the formation of a mining juggernaut and 92 years of active production.
"There wasn't another deposit of lead zinc ore in the world at that time that was as big as the Sullivan," Stang said. "The mine was the big economic generator, but I think what comes to mind to me was community spirit. From the very beginning, the people who lived here worked to make this a thriving community."
The community came together to work on many projects, like the ski jump on Blarchmont Hill, which was formed in 1930 before the launch of the town's ski hill.
"The Kimberley Ski Club was formed in 1930, so they began the jump in Lower Blarchmont," Stang said. "They actually had the Canadian Championships in 1958 on that ski jump."
For a mining town, the idea of having a ski culture became a sensation.
"It was hugely popular, even the local people did it. They used to have a festival here, Snow Fiesta, in February that started in the 1950s and ran until 1971," Stang said.
Downhill skiing may be a major part of Kimberley's economy today, but the ski hill didn't become part of the community until 1947. "There was mining activity on it previously, so they (the developers) had to get permission from Consolidated Mining and Smelting, now Teck Resources, to use the hill and draw the main run," Stang said.
While skiing stands out as part of Kimberley's culture and a tourism draw, the Sullivan Mine and Railway Historical Society have preserved memories of the community's now closed mine for the past 30 years. President of the Society Mick Henningson said tourists can experience what miners lived through daily.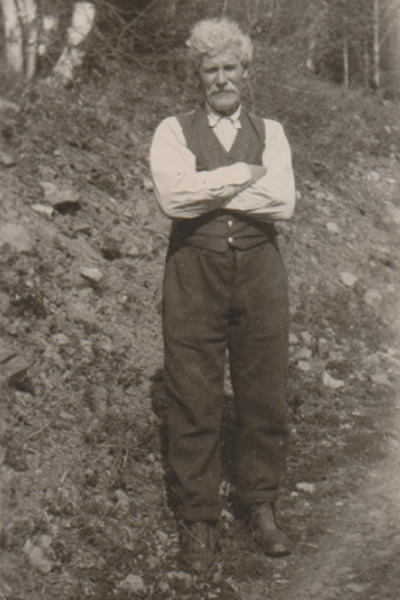 "It's really quite important. It's hard to show history without entertaining people. What we managed to do is provide an interpretive centre that's both educational and very entertaining," Henningson said. "We operate real live mining equipment with a real miner. And while he is explaining things, he's also entertaining you. I think that's what makes this such a great attraction."
Henningson believes its important for people to know what led to the formation of the community.
"It's one thing to talk about an underground mine, but it's another to physically take them into an opening that's the same size as the real thing," Henningson said. "When we take people into that powerhouse and you start up a compressor that's 130 years old and 65 feet long, that's pretty impressive. Then you show them the mine model and explain how 65,000 people worked in this mine over its lifetime . . . people are listening."
Visitors looking to explore the city's history can visit a one-room schoolhouse in Marysville that dates back to 1910. Other important stops include the Sullivan Mine Railway and Historical Society, which operates in the summer, and the Kimberley Heritage Museum. Kimberley Alpine Resort remains a great way to explore the city's natural surroundings.