Top things to see and do on the Kenai Peninsula
You probably won't find these ideas in a typical tourist guidebook
by Molly Aley —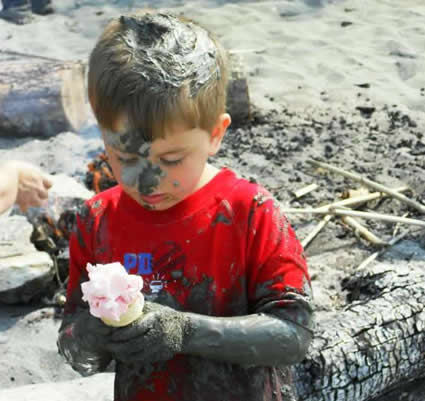 These ten activities will keep you busy during your stay on this gorgeous peninsula.
1) Go clam digging
Dig for razor clams in Clam Gulch. Oh, sure, you'll be covered in mud by the time you're done, but trust us, it's totally worth it!
2) Experience the thrill of the race
The Wilderness Sled Dog Ride and Tour with Mitch Seavey's Iditarod racing team in Seward will give you all the thrills of the Iditarod without the frostbite! If you are an animal lover, or are taking your vacation with kids, this is a treat not to be missed.
3) Have fun at the fair
The Kenai Peninsula State Fair in Ninilchik, held in August of every year, has been dubbed, "The Biggest Little Fair in Alaska." Featuring huge garden produce, arts, crafts, music, 4-H and rodeo events and so much more, this large community event is a uniquely Alaskan experience.
4) Paddle your own canoe
The Swanson River canoe trail system is purely delightful, and canoe rentals are available for fairly inexpensive rates (guides are also available, if needed). If you enjoy fly fishing, or just want to be dazzled by the beauty of the Alaskan wilderness, this is an experience you won't want to miss.
5) Get a bite to eat
For culinary treasures that aren't always on the map, be sure to try a halibut sandwich at the Duck Inn on K-Beach, the incredible tempura coconut salmon at Louie's in Kenai, the St. Elias brewery in Soldotna for local Alaskan micro-brew, and a delightful smoked salmon quiche and foaming latte at the historical Veronica's Café in Old Town Kenai—right next to the landmark Russian Orthodox Church.