Top things to see and do in Kelowna
Kelowna attracts everyone from adrenalin junkies to those with a gourmet palate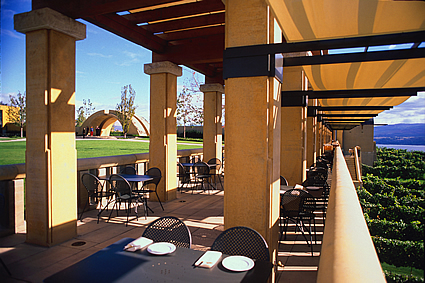 Kelowna is the site of many cultural and recreational attractions. Whether you plan to take a special someone on a romantic winery tour, or bring the whole family on an outdoor adventure, there will be something of interest for you in this energetic city. We chose five popular attractions to entice you:
1 ) Be wined and dined
With more than 20 wineries in the area, Kelowna has become famous for its vineyard tours. Many of the wineries have outdoor lounge areas where they offer food and wine-tasting opportunities in the midst of the breathtaking Okanagan scenery.
2 ) Go gourmet
Food and wine go together like nothing else, so it's no surprise that Kelowna has a wide range of cuisine available. Fine dining restaurants offer extensive wine pairing suggestions and sublime local ingredients. You can even enjoy dining while taking a cruise on Okanagan Lake via yacht or houseboat.
3 ) Celebrate in the valley
Kelowna is a regular host to cultural celebrations and festivals for people of all ages. Favourites include the Fat Cats Children's Festival, the Mardi Gras Street Festival and the Okanagan Wine Festival, to name just a few of the many annual events.
4 ) Explore the outdoors
The area around Kelowna is not just for observing over a glass of pinot noir. Hit the ATV trails in the Lakeview Irrigation District, go rock climbing and hiking on Mount Boucherie or even take a scuba dive in Okanagan Lake.
5 ) See what the locals have to offer
Tourism Kelowna has come up with a novel way to show visitors around, with the Kelowna and Area Studio and Farm Tour. This self-guided tour outlines 37 local highlights, from farms, studios and museums, to markets and wineries. A brochure is available at the Kelowna Visitor Centre at 544 Harvey Avenue.