Havin' fun on the farm in Kelowna
Interact with all kinds of animals at Arion Therapeutic Farm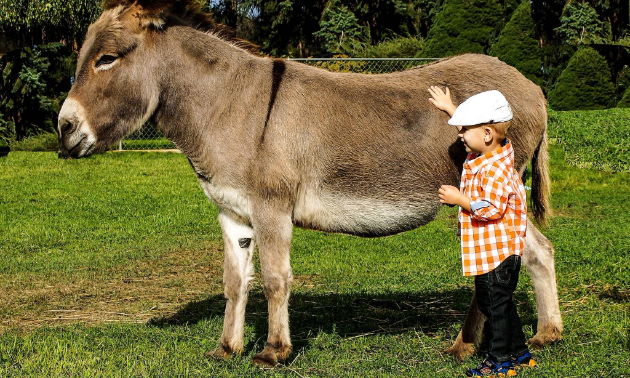 After a day of driving through the Okanagan, wouldn't it be nice to pull over and pet an alpaca named Oreo, a bunny named Marshmallow or a donkey named Buddy? Of course it would!
Kelowna's Arion Therapeutic Farm is a fun place full of furry friends to play with. The peaceful setting contains over 30 farm animals such as llamas, sheep, horses and pigs.
"Arion Therapeutic Farm provides a therapeutic destination for people of all ages, incorporating nature and animal experiences, education and sustainable agriculture," said Heather Henderson, director and founder of the facility. "What makes Arion Therapeutic Farm special is our programming is not only therapeutic for our visitors but also for the animals we rescue or that have been donated."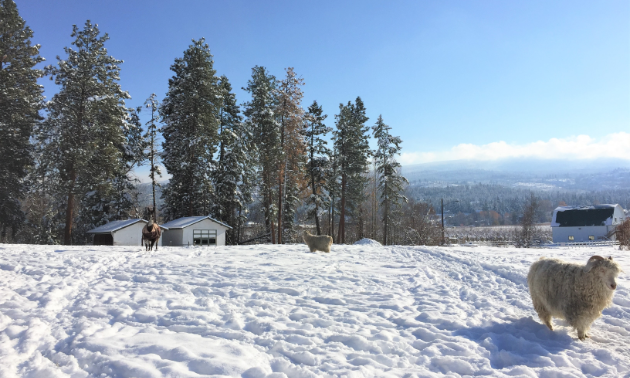 Arion is open every day of the year and offers farm tours, which include an interactive educational tour where you get to pet and learn about the animals. Weekend activities for families include jam making, crafts (using real animal hair), seed planting, vegan potlucks and horse activities such as grooming miniature ponies. Seasonal offerings consist of classes for vegan cooking, little farmers activities, and horsemanship.
The farm also runs a therapeutic riding program for people who may or may not have special needs to further develop cognitive and physical abilities.
"Our visitors don't always relate well to other people but we have found they always find a connection with one of our special animals," said Henderson. "It's always a unique and beautiful interaction to witness."
Embrace the harmony of Arion Therapeutic Farm the next time you venture through Kelowna. Gomez the goat will be happy to see you.