Indio's annual Tamale Festival celebrates a taste of Mexico
More than 100,000 people enjoy the annual Tamale Festival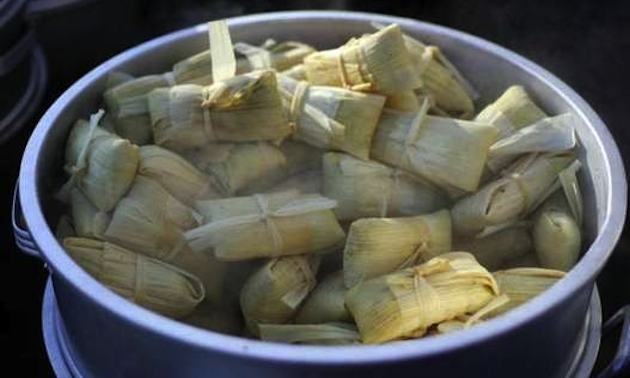 Situated relatively close to the Mexican border, the city of Indio is a hot spot for authentic Mexican cuisine and since 1992 has been home to the Indio International Tamale Festival.
The festival has grown from a half-day event with 15 tamale vendors and 2,500 attendees to a two-day event with 70 tamale vendors and an attendance of over 100,000. There are four stages of entertainment for live music and traditional Mexican folkloric dancing, three beer gardens, a carnival with rides and games, a parade and a kiddie land. It has been featured on the Food Network, which ranked the festival in the top 10 of All-American Food Festivals in the nation, and holds the Guinness record for the world's largest tamale at 40 feet in length.
Hot tamales
When asked how tamales are featured at the festival, Jim Curtis, the community services manager for the City of Indio, said that "with 70 tamale vendors selling all types of tamales, the tamales feature themselves."
"Bring your appetite and be open to trying all kinds of tamales, including chocolate, mango, strawberry, duck, lobster and the traditional beef, chicken and pork tamales," he said.
But make sure you leave room for the famous tamale judging contest—a competition open to all tamale vendors. According to Curtis, past local restaurant winners include the Jackalope Ranch and the Adobe Grill.
More than just tamales
The festival takes place in the heart of the city and features free admission, free parking and free entertainment. As the local kickoff to the holiday season, the event is held every year on the first weekend in December.
If you can't wait until next December for an area festival, Curtis said that the Riverside County Fair and National Date Festival, which takes place February 15 to 24 in 2013, is also a popular event. It features a variety of date vendors, a date cooking show sponsored by Dole, an Amateur Date Recipe Contest and traditional fair activities. Presale tickets for the Riverside County Fair and National Date Festival are available online and will be at a discounted rate through to February 14. Regular tickets are $9 for adults, $8 for seniors and $7 for children aged six to 12. Children five and under are free.