The arts in Hinton
The arts scene in this town at the edge of the Rocky Mountains is vibrant and well supported
by Lisa Crane —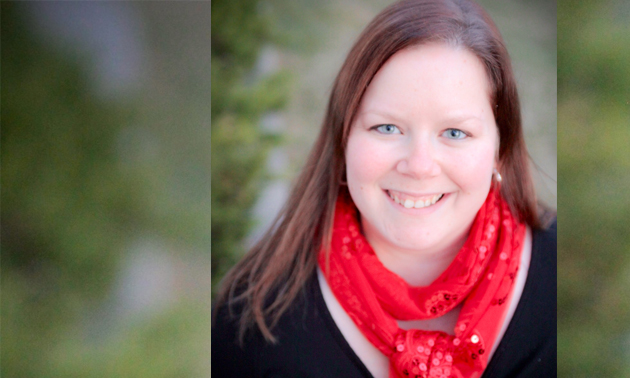 Christina Oliver is the executive director of the Yellowhead Regional Arts Festival Society's (YRAF) Creative Campus in Hinton. She is a singer, teaches voice and conducts the Foothills Male Chorus in Hinton; as well, she co-conducts the Spirit of the Rockies women's choir and co-produces a musical theatre summer camp every year. Oliver has two musical degrees and a teaching certificate. There is no doubt she is in the know about the performing and visual arts in this Alberta town.
"I literally tripped into music," said Oliver. "Everywhere I go now, the door just keeps opening more opportunities."
Hinton, often referred to as the Gateway to the Rockies, is a place that inspires all sorts of artists, and Oliver said that the town is home to a very vibrant arts scene.
"We have everything from adult and children theatre groups to two quilter's guilds and an art club—who just celebrated their 40th anniversary," said Oliver.
The arts community is hugely supported, Oliver said, and the artists are all willing to work together to plan events. She said the Office of the Mayor of Hinton and the YRAF's Creative Campus recently hosted Arts on Fire, an awards evening to celebrate and support artists in the town and immediate area.
The Yellowhead Regional Arts Festival Creative Campus is all about supporting art too. It aims to unite the country and smaller arts organizations in the West Yellowhead region of Alberta.
So where can you soak up the arts scene in Hinton? Oliver said almost anywhere. The town has regular art markets, sales, concerts and performances. Art is also displayed at the public library, as well as at The Guild and satellite galleries throughout Hinton. The Hinton Art Club also holds workshops and art therapy sessions.