Passing through High Level? Don't pass up a look at this old-but-new little town
Don't pass up an historical look at this old-but-new little town in the hills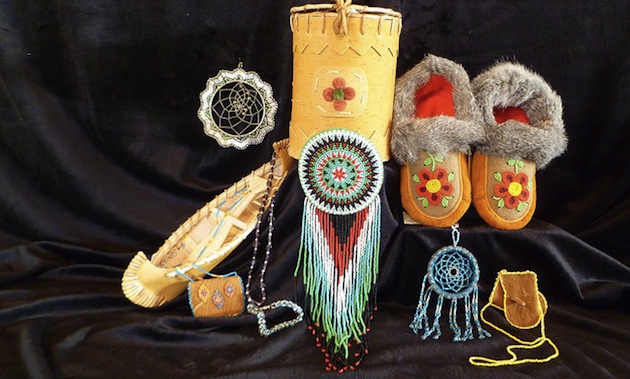 High Level, Alberta, was originally called Tloc-Moi, or Hay Meadows, but was eventually named for its elevation—on a plateau between Peace River and Hay Lakes—as an important stopping point for fur traders heading to Fort Vermilion.
Before the Mackenzie Highway was complete, this area was a stop where fuel barrels were hidden in the bushes. In the 1960s, High Level's location in the midst of oil and gas pipelines in Rainbow Lake and Zama made it a popular place that would attract enough settlers to have it declared a town in June 1965.
Mackenzie Crossroads Museum and Visitor Information Centre
Darlene Anderson welcomes visitors to stop in at High Level's museum for an interactive, story-telling historical experience.
"The whole museum is a step-by-step walk through time, starting with the people who were here first through to the fur traders and buyers and then settlers," said Anderson. "It showcases the development of the area and community and ... it tells a story."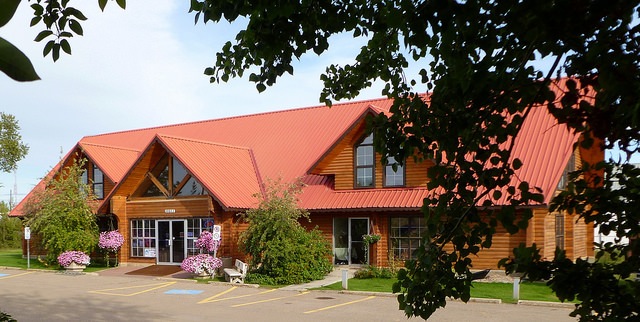 The museum features exhibits on each period in time, beginning with the oil boom in the 1960s and the following lumber developments.
"We also have a focus on the general store and the northern trading post, which houses over 1,600 food and packaging containers," she said.
Visitors can walk through re-created rooms and stores, like the post office and living quarters, and enter a teepee to see the First Peoples' exhibit.
"We get a lot of people stopping by and going through and saying, 'Wow, that is the best I have ever seen,'" said Anderson.
"It makes us proud and our summer staff stands up straight and feels proud to work here."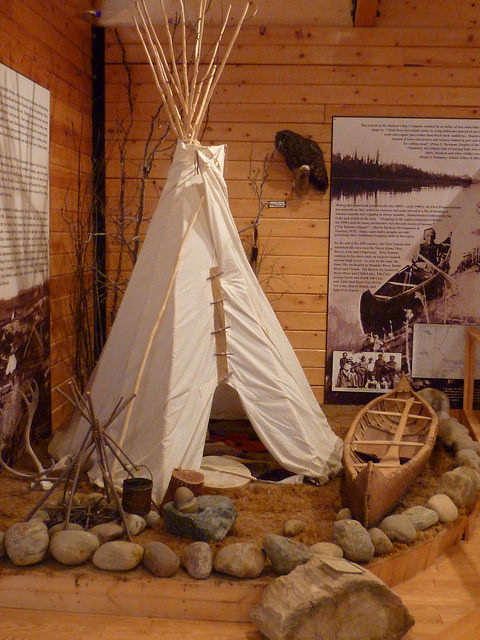 Hutch Lake
Visitors can also discover why the Hutch Lake area 32 kilometres north of High Level was named Devil's Lake in the 1800s when they visit to the campground or walking trails in the area. Historically, the treacherous trails covered in large boulders and loose rock made passage difficult, but today people come to hike the somewhat overgrown interpretive trails and check out the unmatched view from the look-out point at the top of Watt Mountain.
Eleske Shrine and St. Bernadette Catholic Church
Explore a very old cemetery with aboriginal spirit houses at Eleske Shrine, where hundreds gather every year for a pilgrimage to honour St. Bernadette. Bernadette Soubiroux, sanctified in 1933, had visions as a teenager of the Virgin Mary, and later became the patron saint of people suffering from illness.
The shrine and St. Bernadette's Catholic Church can be found on the Child's Lake Indian Reserve, 32.5 kilometres east of High Level, where they were constructed during a tuberculosis outbreak. The shrine was built to replicate Notre Dame de Lourdes or Pyrenees, France, where thousands of miraculous cures—including those for tuberculosis—have been reported. The cemetery next to the church contains several examples of First Nations gravemarkers called spirit houses, constructed to keep weather off of the grave out of respect for the dead.