Take your holiday in Harrison Hot Springs
This tourist-friendly location is the place to go relax, stroll along beautiful trails and camp with your family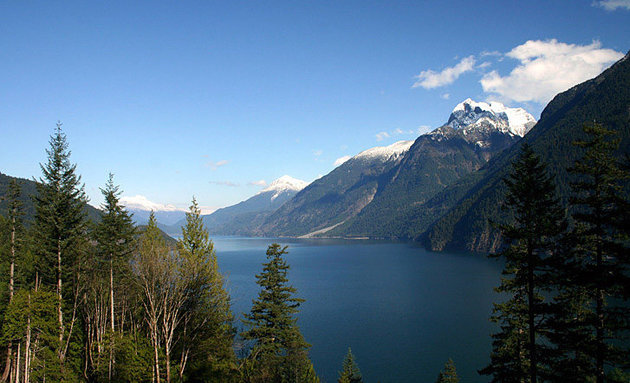 Harrison Hot Springs is one of the top destinations for RVers to visit in B.C. Why? Maybe because of the pristine wilderness, high-end resort and spa, hot pools and other sublime amenities to make your holiday fantastic.
Harrison Eco Tours is a company geared toward showing you the nearby natural attractions. The company offers guided hikes to its guests. Be sure to bring a camera, and prepare for some stellar hilltop views.
In addition to the hiking, Harrison Eco Tours also has guided kayak trips, sunset cruises and jet boat tours that are centred on eagle watching and other wildlife viewing opportunities. You can travel down the Harrison River to where it meets up with Harrison Bay and Harrison Mills. This is in close proximity to Kilby Provincial Park - another great place to go exploring.
Even more to see and do
After you're finished with your adventure of the day, head back to Harrison Hot Springs Resort and Spa. The hot pools here were once used by the Salish Coast Indians, due to the water's medicinal properties. Over the years, a number of famous people have visited to enjoy the benefits, including classic celebrities like Clark Gable and John Wayne.
The resort features five mineral pools, at five different temperatures - so you can find the one perfect for you.
In addition to the pools, you can play a round of golf on the nearby course, do a bit of shopping or check out some agritourism highlights on the Agassiz/Harrison Mills Circle Farm Tour. The circle farm tours are self-guided, so you can enjoy them at your own pace. Pick up a brochure and map, and set off to see farm-gate vendors, heritage sites, open air markets, fairs and other agricultural centres.