Top things to see and do in Globe
This phenomenal tourist community will teach and entertain you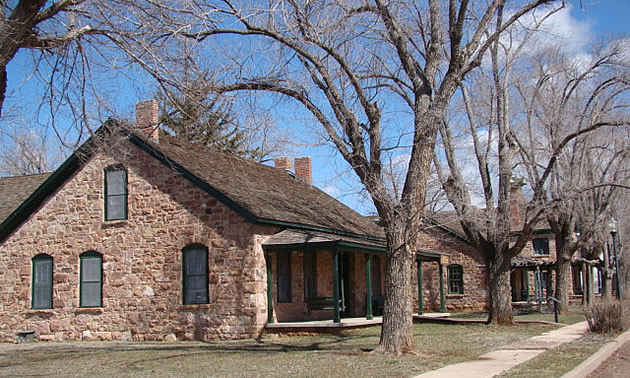 The city of Globe is 90 miles east of Phoenix, Arizona, and located in the Cobre Valley. Because you have to drive over the Pinal Mountains, you might think this city is not a major tourist attraction. You would be mistaken.
Globe has been a mining town since 1876, and is near the San Carlos Apache Reservation. Globe's early history was one of outlaws, murders, stagecoach robberies, lynching and Apache raids. The Old Dominion Mining Company brought prosperity to the community, mining silver and copper from 1881 to 1931. The name Globe comes from a round piece of silver that was found by two original prospectors. Copper mining is still done in nearby Miami with a small copper smelter in Globe. Here are some things you can see and do in Globe:
1) Step back in Globe's history
Board the Copper Spike Train at the refurbished 1916 railroad station on Broad Street. Select between a coach car or a dome car, which provides a better view. The round trip is 90 minutes between Globe and the Apache Gold Casino. On returning, visit the old Gila County Courthouse, now the Cobre Valley Center of the Arts. Note the unique dateline of Globe's history that is painted on the sidewalk.
2) Pickle Barrel Trading Post
Just east of the train station on Broad Street is one of my favourite stores in Arizona. The Pickle Barrel is housed in the 8,000-square-foot Old Dominion Mine Warehouse built in 1903. The store is part rustic yard art, part flea market, part Apache arts, crafts and jewelry—and a bit of everything else. It does seem to have everything, including friendly staff. Their slogan should be, "if we do not have it, you do not need it".
3) Tonto National Monument and Besh Ba Gowah
Both of these archaeological sites are Salado Indian ruins, with their names taken from the Salt River. Tonto National Monument is located 30 miles northwest of Globe, just off U.S. 88, near Roosevelt Lake and the Apache Trail. Besh Ba Gowah is located on the eastern outskirts of Globe. Between 1200 and 1450 A.D., the Salado people at Tonto built their cliff dwellings in alcoves looking over the valley. At the same time, the Salado also built 250 ground floor rooms and several plazas along the Pinal River. The Salado culture was a blend of Hohokam, Anasazi and local traditions. Both sites are easily accessible with very interesting visitor centers and museums.
4) Salt River Canyon
This canyon is perhaps the best kept secret in Arizona. Located 45 miles north of Globe on U.S. 60, the canyon is often called the mini-Grand Canyon. You can actually drive to the bottom of the canyon, a 2,000-foot drop in elevation. From rim to rim it is a nine-mile drive. The road includes steep inclines, hairpin turns, switchbacks and sheer cliffs. The road is excellent but the beautiful views can be distracting. Stop and take some wonderful pictures.
5) Fort Apache
If you visit the Salt River Canyon, continue northeast another 45 miles to the historical Fort Apache in the White Mountain Apache Reservation. Two movies have helped create its notoriety, Fort Apache in 1948 and Geronimo: An American Legend in 1993. Geronimo's character has appeared in no less than 22 movies. It was from Fort Apache and the San Carlos Reservation near Globe, that Geronimo launched his war against Mexico and the U.S. government (Apache Wars, 1871 to 1886), before he surrendered in 1886. As for Fort Apache, you can walk the old parade ground, visit the old barracks, officer's homes and the visitor center/museum.