Play hard and chill out in Fort St. John
A rural centre booming with recreational opportunities
by Kimberly Schoenberger —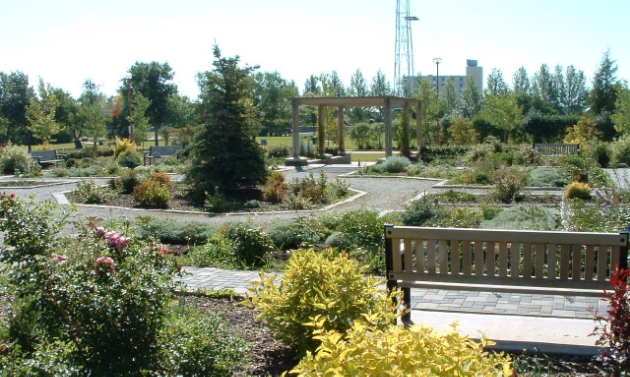 Fort St. John, a small town with a population just under 20,000, is the centre of B.C.'s oil and gas industry. But the town certainly isn't all farm land and oil fields—it's booming with recreational opportunities, as well.
Play hard
Feeling the summer heat? Cool off on the shores of Charlie Lake at Beatton Provincial Park. The waters are commonly frequented by kayakers, canoers, and even some ambitious windsurfers.
"It has a boat launch and a playground, and it's a really popular place in town," said Niki Bahm, Visitor Centre Counsellor. "A lot of families go down there to bring their kids to the playground, and people love that the river is right there so you can go there to cool down."
The 320-hectare park has reservable vehicle campsites for just $16 a night, with easy access to kilometres of hiking and biking trails.
If you prefer indoor water activities, Fort St. John also hosts a pool fun night at the North Peace Leisure Pool on Tuesdays and Thursdays. The event is a great way to try new water sports.
"There are different activities each night and it's a really fun time," said Bahm. "It's welcome to everybody of all ages."
Chill out
After an activity-filled day in the water, what better way to relax and catch your breath than at the movies? Bahm said that one of her favourite summer events the town hosts is its monthly Movies in the Park night—hosted from June to August.
"It takes place in Centennial Park," she said, "and they set up this massive screen and everyone comes together to watch movies outside with a big group of people. Everyone bring their own chairs, blankets, snacks—it's really a lot of fun."
For more details about Movies in the Park and other events in Fort St. John, check out the online community bulletin board at townwall.ca.