Fort Nelson's museum is a must-see
If you're RVing in Fort Nelson, take a break and peruse this much-loved museum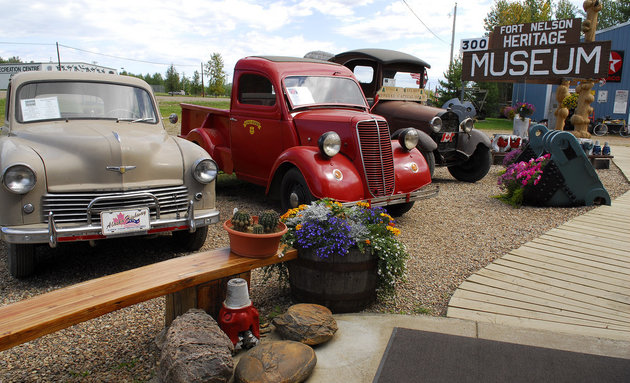 Fort Nelson is one of those charming northern communities that welcomes its visitors with true Canadian hospitality. It is known as the gateway to the northern Rocky Mountains and the Muskwa-Kechika Management Area. You will find yourself falling in love with the laid-back lifestyle and the outdoor recreation opportunities that abound.
Another key feature of Fort Nelson is its historical background. It was first established by the Northwest Fur Trading Co. back in 1805, and its current town limits are located where the fifth fort site of the Hudson's Bay Company was situated. The community is also home to the historic Mile 300 milepost on the Alaska Highway.
Learn more about this and other aspects of Fort Nelson's past by visiting the Fort Nelson Heritage Museum.
A look back in time
The Fort Nelson Heritage Museum is operated by the Fort Nelson Historical Society and can be found just west of the famous Mile 300 milepost. It opens in mid-May and closes around the Labour Day weekend in September.
The museum has a transportation theme, and it began with the antique car and truck collection started by beloved citizen Marl Brown. Brown is now the curator of the facility.
The collections have expanded to include hundreds of license plates—all donated by visitors and locals alike—and equipment that was used in the building of the Alaska Highway. There are small antique hand tools and mineral samples to view as well.
On the museum grounds, you can also see historic buildings and artifacts, including log cabins, Hudson's Bay factories from the turn of the century and diesel generators that were used to provide the town's first electrical services.
In addition, you can find monuments and tributes to the people who struggled through the building of the Alaska Highway, and you can view a war-time film about the construction process.
Admission:
Families: $10
Adults: $5
Children under 16: $3
Seniors: $3
To find out more about events and scheduled opening/closing times, call the museum at 250-774-3536 or email [email protected].