From golf courses to casinos
Fort McDowell is surrounded by sports, games and entertainment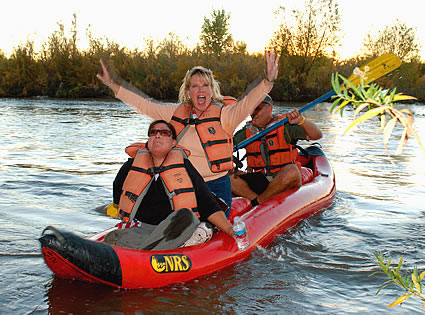 Culture-rich Fort McDowell has been a favourite travel spot for decades, due to the endless number of leisure activities available in the vicinity.
"Every November we have the Orme Dam Victory Days," said Rory Majenty, event manager for the Fort McDowell Yavapai Nation. "We have one of the biggest rodeos and powwows."
There is also a casino, two championship golf courses and the Eagle View RV Resort—not to mention Fort McDowell Adventures—offering unique entertainment.
"During the spring a lot of people come down here, especially the retirees," said Majenty. "They come down and stay here and then go to nearby Mesa. We're about 30 miles from Phoenix…and Scottsdale is 20 miles away so there are a lot of casinos, a lot of golfing (and) professional sports."