Top things to see and do in Flagstaff
Flagstaff is central to a number of inspiring Arizona attractions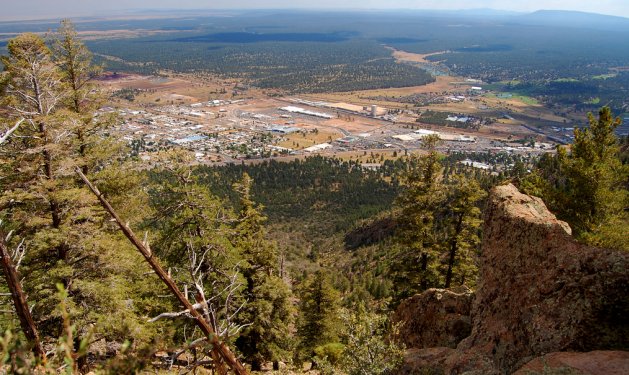 A visit to Flagstaff, Arizona, is a pleasant occasion for RV campers. Given its central location and diverse selection of tourist attractions, this city will prove to be a big hit with any guest.
1) Coconino County Parks & Recreation
Get out into the fresh Arizona air and take part in a variety of outdoor leisure activities offered by Coconino County Parks & Recreation. Check out the parks, trails, special events and recreational programs on offer.
2) Theatrikos Theatre Company
Attend a live show at the Theatrikos Theatre Company and witness some of Flagstaff's considerable talent. Catch a musical, a comedic play, or one of the other theatrical performances held here on a regular basis.
3) The Museum of Northern Arizona
Located just north of Flagstaff, the Museum of Northern Arizona offers camping, hiking and wilderness tours among other fun activities. Book your adventure today and start planning your own unique outing.
4) Heritage Square
This gathering place often hosts free musical performances and other entertainment for all ages. This artistic and cultural venue can be found in downtown Flagstaff on Aspen Street, between Leroux and San Francisco Streets.
5) Flagstaff Symphony Orchestra
This full-sized professional orchestra puts on shows that will make any evening grand. Be sure to plan your trip in time to catch the Flagstaff Symphony Orchestra's summer music series.