Top things to see and do in Fernie
This buzzing BC tourist destination has everything an RVing visitor could want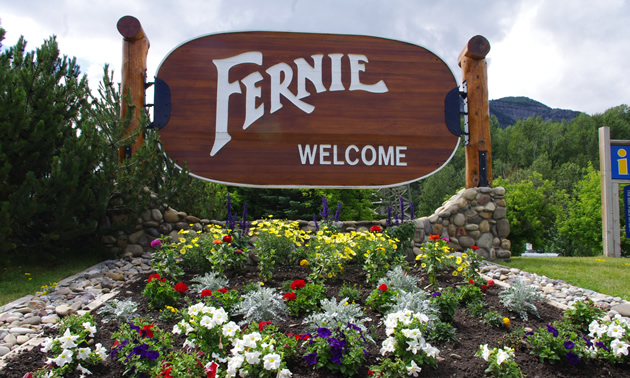 Have you been to Fernie, B.C.? If not, you're missing out on one of the province's hottest tourist spots, not to mention an excellent choice for an RV holiday in any time of year. We selected five of the many top things to see and do in this fun community.
1) Camp in the mountains and ski the slopes
Fernie Alpine Resort welcomes you in all seasons, with mountain biking and other recreational options in the warmer months. But it is best known for its winter activities, with some of the best skiing conditions you will find anywhere. If you like to RV in the colder months, you can't find many places more enticing than here, as there are RV camping spots in the mountains with season passes available so you can spend some time cruising the slopes and enjoying a true B.C. winter wonderland.
2) Walk with the cottonwoods
Hikers will be enamoured with the Ancient Cottonwood Trail. Approximately 15 minutes from Fernie, this forest trail is home to some of the oldest black cottonwood trees in the world. Along the two-kilometre loop you can see all types of wildlife, and interpretive signs will tell you a bit about the wonders of nature around you. Remember to stick to the trail and tread carefully, as this is a protected area and must be respected.
3) Shop local
Every Sunday between Canada Day and Labour Day weekend, Fernie holds its Summer Mountain Market and Downtown Social from 10 a.m. to 2 p.m. You can find homegrown produce, artisan products that are made locally, and other handcrafted treats.
4) Don't be afraid to get a little wet
The nearby Elk, Bull and Wigwam rivers are perfect for water lovers. You can enjoy float trips, whitewater rafting and kayaking/canoeing—or, if you have your license, give fly fishing a try. There are several rafting tour companies to choose from, and these companies can also be great sources for information on water levels and other important details.
5) Brew up a storm
Fernie Brewing Company is a popular place to visit, and guests over the legal drinking age can take a tour to see how some of the region's favourite award-winning beers are made. You can even sample the finished product at the end.