Glide down the water on a riverboat, pocket some gold at the dredge and feel the chill of Alaska
Learn about railroads, mining and Native Alaskan history in Fairbanks, Alaska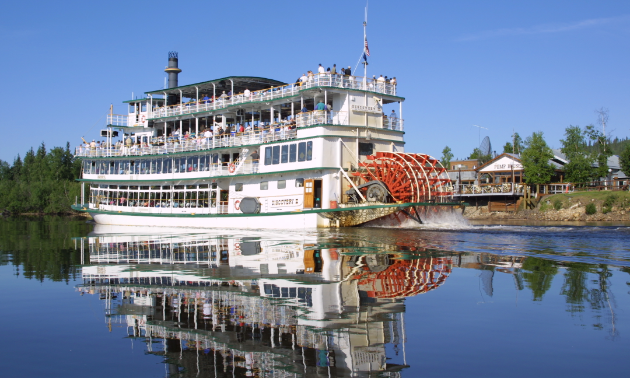 If you make the trip all the way out to Fairbanks, Alaska, you're going to want to take in the city's marquee draws: Riverboat Discovery and Gold Dredge 8.
Floating down the river
The Riverboat Discovery is a small, local, family business and one of the longest-running tour operations in the state of Alaska. The tour has been in operation since 1950 and provides visitors with a little slice of Alaskan life, history, and culture through narration and various speakers such as an Alaskan bush pilot who explains the vital role planes play in remote Alaska. Along your journey through the river, you'll see a plane take off and land right next to the boat.
The boat also visits the Trailbreaker Kennels along the Chena River. Passengers are given a presentation where they learn about kennel life and the challenges that go into making a champion dogsled team, including a spectacular dog mushing demonstration.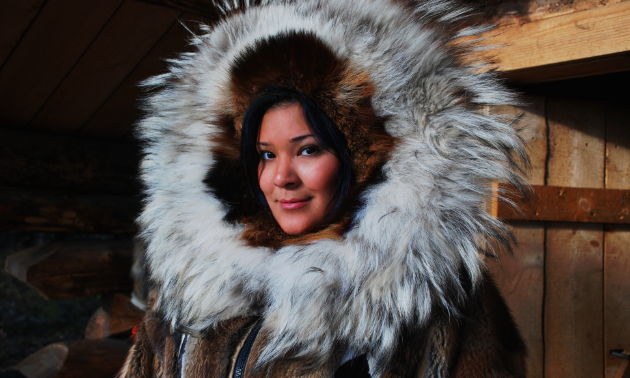 Visitors are then led to where the Chena and Tanana Rivers intersect, the Chena Athabascan Indian Village. Guests are taken on a guided walking tour where they are immersed in frontier living. Native Alaskan guides explain how the wolf, fox, martin and beaver were used to provide food and protection in the harsh Arctic climate.
"In the three hours guests spend with us, they will get to see and hear more about Alaskan life than any other tour in Fairbanks," said Ashley Bradish, director of marketing and public relations at Riverboat Discovery and Gold Dredge 8.
Chill out
Regardless of what time you travel to Fairbanks, bring your parka so you can venture into the "Alaska at 40 Below Experience," a specially designed sub-zero chamber kept at 40 degrees below zero. "Winter in Fairbanks, where it often drops to 40 degrees below zero or more, can be downright brutal," said Bradish. "It's a truly unique experience and a trip to Alaska isn't complete without feeling 40 below."
Digging up the past
Gold Dredge 8 is described as either a "floating workhorse or a mechanical gold pan." The device extracted millions of ounces of gold from the frozen Alaskan ground when it was in operation and serves as a monument to the hard-working miners who built Fairbanks.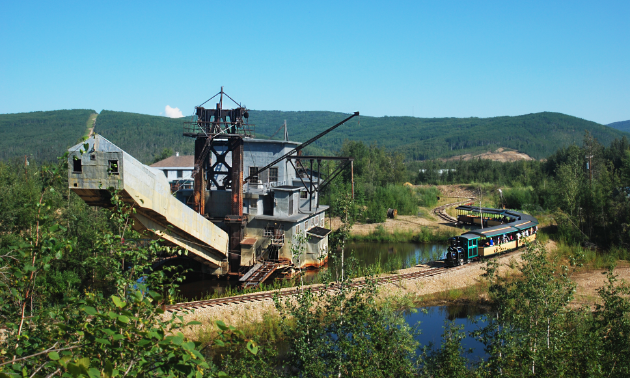 A tour through Gold Dredge 8 begins with an up-close view of the 48-inch Trans Alaska Pipeline, a marvel of modern engineering and part of the largest industry in Alaska. You even get to walk right underneath the pipeline to reach the next stop of the tour, which is a replica of the Tanana Valley Railroad train. Once aboard, the conductor provides a short narrated journey to the dredge along the narrow-gauge railroad. The train stops beside the dredge and miners give a sluice box demonstration and a talk about mining in Alaska.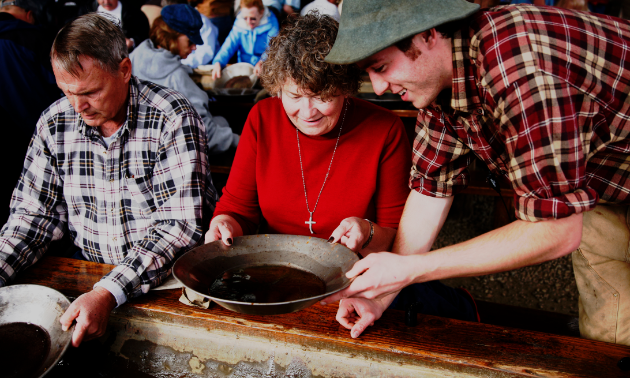 As part of the tour, Alaskan miners show patrons how to pan for gold and they receive their own poke sack filled with paydirt. Comfortable benches and warm water make this an easy and enjoyable experience.
"Typically, guests take home between $8 and $20 worth of real gold," Bradish said. "Some folks are lucky enough to find a nugget in their pan worth upwards of $100. Nothing beats the thrill of taking home real Alaskan gold!"