Golden oldies
Take a walking tour of Eureka
by Glynis Fediuk —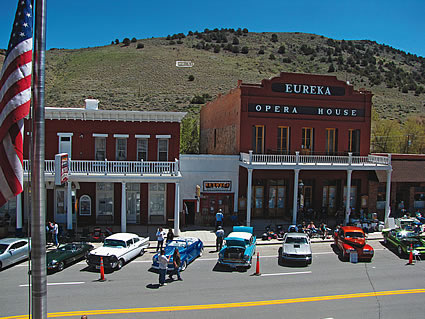 Sometimes, the best way to take in a town is on foot. Eureka has strong roots in the gold rush, something that is best shown on a walking tour highlighting the many buildings dating from the 1800s.
"A lot of the original storefronts are still here," said Scott Raine, a local history buff and businessman. "Even with a couple of the old buildings that have been demolished, the storefronts were kept standing on the main block."
The remnants of many ghost towns can be found in the nearby foothills.
"You can find a lot of the old claims," said Raine. "One neat thing is that most of them are on public property—there are no locked gates or fences."
Resource: www.rainesmarket.com