Go wild in Elkford
Wildcat Days brings the Elkford community together while honouring Charlie Weigert, a pioneer settler of the area
by Trevor Crawley —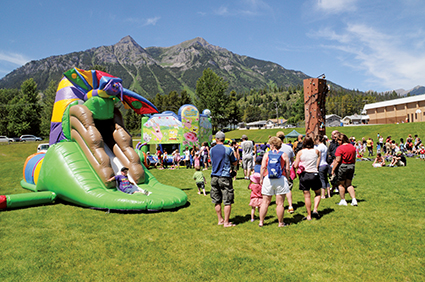 Elkford is wild at heart and the town gathers together to celebrate community spirit during Wildcat Days. The event coincides with Canada Day festivities, as Wildcat Days stretch between July 1 and 3, 2011.
Wildcat Days is named after Wildcat Charlie Weigert—a trapper who was one of the original pioneers of the area.
Expect a family-friendly atmosphere with a parade, games and sports and leisure activities.
Up close and personal
Take a tour of two of the main economic drivers in the region around Elkford—the Fording River and Greenhills coal mines.
Get up close and personal with some mining equipment and see how coal is extracted in the open-pit mining process from the safety of a tour bus. Departing from the Elkford Visitor Centre every Saturday morning in the summer, the free tours include an interpretive guide and alternate between Greenhills and Fording River every month.
The first tour takes place during Wildcat Days on Saturday, July 2. Reservations are encouraged and can be made by calling Tourism Elkford at 1-877-355-9453. Departure time is approximately mid-morning.