Old homesteads and friendly families in Edson offer a storytelling opportunity in each frame
Dilapidated homesteads are full of Old West history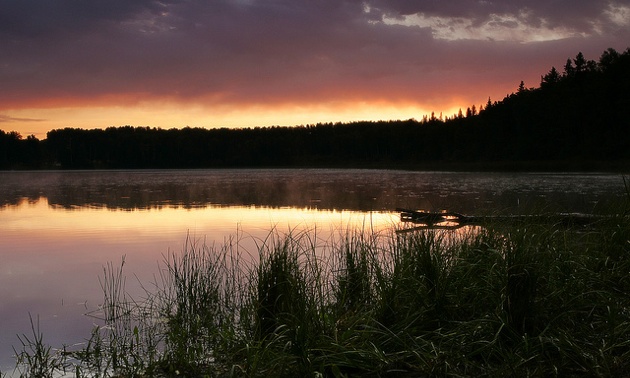 Edson-based photographer Giles Merriott has shot in exotic locations which include Cuba, France, Turks and Caicos, and the Czech Republic, and said the experience has encouraged him to take a closer look at the "world-class landscapes" that exist in his own backyard.
"I've done a lot of photography at some very exotic venues, but you tend to ignore your own backyard sometimes and you're reminded of that when you start to talk to other photographers in these exotic locales," said Merriott. "You realize that you may be guilty of not elevating your own world-class-like landscapes to what you've elevated theirs to when people start asking really excited questions about the mountains and Jasper and the wildlife and the old barns, and what they see as a kind of Old West feeling.
"You start looking vicariously through their eyes back in your own backyard and getting re-excited and reinvigorated about it."
Merriott said that his eyes now often focus on local rural landscape and the rustic barns and homesteads that are "full of history." At the same time, he said he also gravitates towards the photography of people, as the two disciplines complement each other.
"If you find an old barn and you have the opportunity to talk to the families that live there and tend to these lands… it makes this great picture of years gone by," he said. "I think the best way to photograph a farmer is in that old barn, or a mechanic in their garage of 20 years. It's not just about the individual, it's almost an environmental portrait, and if you can capture somebody in an environment that tells a story about them it gives more context."
Photograph something aside from landscape
Instead of photographing a beautiful landscape for what may be the thousandth time, Merriott said that marrying landscape photography with people "gives you the opportunity to come up with something a little different, to make your own and to tell that story a little bit more."
He said the Edson Hillbilly Demolition Derby and Mud Bogs and the travelling Scott FireFit Championships are two of his favourite events to photograph, and that on any given weekend at Edson's Centennial Park there's nothing but opportunity.
"The town has been very progressive and enthusiastic about ensuring that there's always something happening there," he said. "Throughout the summer months, almost every weekend down by the park there's activity. There's a lot of music, a lot of bands and performers. For anybody that likes doing people photography, bring your camera."
The best camera is the one that you have with you
For anyone planning on taking pictures in Edson and the surrounding area, Merriott said that you don't have to be an expert, just be comfortable with the basics.
"Enjoy the event and the people without concentrating too heavily on the camera and missing things," he said. "It's more about meeting people and talking to people, because as often as there are moments to observe, there are moments to create. Especially with people photography, you are able to engage your subject… and create a situation that may not have been there otherwise.
"A sincere smile and a couple words goes a long way, and with people in Edson in particular, you should have no worries talking to anybody."