Ken Stead: Sounds of Summer
Ken Stead is performing at many Western Canadian music festivals in 2017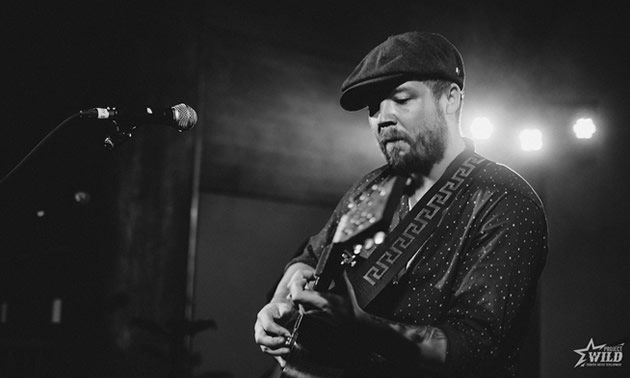 Let's face it, winter is long. Canadians are excited about summer—and summer festivals. Follow Edmonton singer-songwriter Ken Stead to music festivals all over Western Canada in 2017.
Even folks who escape our Canadian winter by heading south anticipate glorious Canadian summers. And those who stick out the whole winter shovelling snow—more so! Everyone in Canada had at least some snow-shovel duty this past winter­­, even ones living on the warm-wet coast.
The summer festival season is upon us: from Duncan, British Columbia, and Cowichan Valley's 39 Days of July festival on Vancouver Island to Alberta's Big Valley Jamboree; from Yukon's Dawson City Music Festival to Dauphin, Manitoba's Countryfest; and from the Cranbrook Music Festival to Edmonton's Folk Music Festival, (in B.C. and Alberta, respectively), our summers are full of the sounds of music.
Ken Stead is performing at many Western Canadian music festivals in 2017.
"I've always been an artist that's introspective—that's my life—looking for the thread of optimism," Stead said. He might seem like an overnight success, but Stead has worked diligently his whole life at his music and entertaining practice, and has come a long way from being onstage as a kid with Donny Osmond in Joseph and the Amazing Technicolor Dreamcoat. " Life is good—just keep going, face it—but with optimism," said Stead.
And life is particularly good just now. He won an Edmonton 2016 Music Award for Folk/Roots Recording of the Year for Oh Carolina. (You can give a listen: here)
Stead has also had success in the six-month long Project Wild in Alberta including Band Boot Camp (http://projectwildcountry.com/2016-artists/), and has been awarded a Creative B.C. grant. This money is earmarked to help fund a new record, produce videos, and hopefully break into the Australian and United Kingdom markets.
Stead describes his roots-rock style as parallel to Bryan Adams and Vance Foy. He manages his own video production company specializing in music videos.
You can see Ken Stead perform all over Western Canada this summer and when he finishes the show with Believe It To Be So, after he sings the line "Love will conquer all if we believe it to be so…" the audience sings along "over time, we'll be fine."
And what a time to be fine, in the Canadian summer.