Get close to the critters at the Edmonton Valley Zoo
Edmonton's zoo will help you get to know a variety of wild animals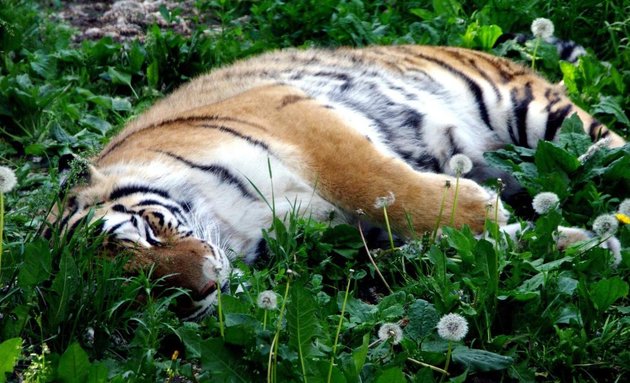 The Edmonton Valley Zoo is a terrific place to bring the family for an educational and entertaining day. It is a small facility supported by the City of Edmonton and dedicated to the fostering of education and environmental stewardship.
There are programs for all ages available, including courses, day camps, group safaris and tours, to name a few. There are also talks on animal conservation and regular events that help to promote responsible human-wildlife co-existence.
More than 350 animals call this zoo home. You can see exotic amphibians, reptiles, birds and a variety of mammals ranging from diminutive rodents to powerful cats such as tigers and a snow leopard.
The zoo is open 364 days a year, and you can get a discount on a group admission if you have a party of 10 or more.
2016 hours
January 1 to May 6: 10 a.m. to 4 p.m.
May 7 to September 2: 9 a.m. to 6 p.m. (9 a.m. to 8 p.m. on Tuesdays)
September 3 to October 10: 9 a.m. to 4 p.m. weekdays, 9 a.m. to 6 p.m. weekends
October 11 to December 31: 10 a.m. to 4 p.m.
Free Admission Day: September 25
Closed December 25th
2016 summer admission rates (May 7 to October 12)
Child (ages 2 to 12): $8.75
Youth (ages 13 to 17): $11.75
Adult (ages 18 to 64): $14
Senior (age 65+): $11.75
Family: $45.50