Edmonton's art and architecture
The city has grown in genius and colourful ways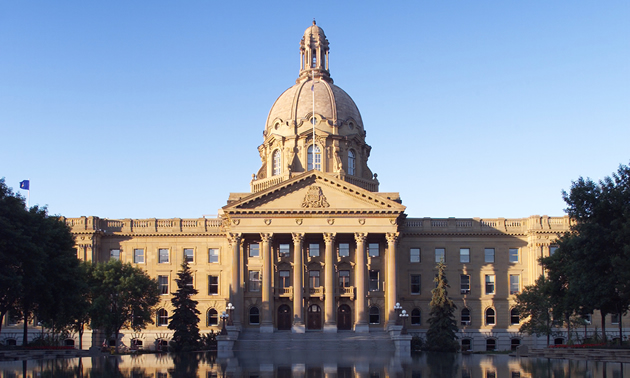 Edmonton, Alberta, has grown in its art and architecture in recent years and is often at the top of the list for RVers wanting to immerse themselves in a unique music and art environment. In addition to the upcoming art and design festival, The Works, taking place from June 20 to July 2, there are several artistic attractions visitors can see year-round.
The Works is a massive celebration of art and design, and is North America's largest free outdoor art and design festival. The festival showcases over 300 performances and special events, along with exhibits at over 30 local venues. The main festival site, Capital Plaza, will play host to 136 hours of free live music, food options, art markets, art-making workshops and more.
The Neon Sign Museum, an outdoor museum/walking tour, can be found on and around 104th Street and 104th Avenue in downtown Edmonton and offers a free way to see some of the area's architectural history.
Whyte Avenue and Old Strathcona are often thought of as Edmonton's most trendiest neighbourhoods. On any given day, live music can be heard from the streets while visitors wander from boutiques to art galleries, or take in the latest art festival.
Edmonton's 124th Street is Canada's longest gallery walk. The street often hosts artisanal markets, and offers some great shopping and foodie experiences.
The Alberta Legislature Building and Visitor Centre host exhibits featuring the parliamentary history of Alberta. The Legislature is always free to visit and is open 362 days a year (and also gives tours every one of those days). Events are often happening, including live music, displays of local artists' work at the Borealis Gallery, and auctions of local artwork. The Alberta Branded store on site sells local creations like blown glass, leather works, painting and prints, pottery and ceramics, wood, stone creations and textiles.
Vaulted Willow is a permanent fixture at the Permanent Public Art Pavilion in Borden Park. The structure is made from lightweight, colourful, self-supported shells. It was completed on June 18th, 2014, and reflects the boldness and fun-loving nature of the park itself.
The 428,000-square-foot McEwan University Centre for Arts and Culture was completed in 2017. The centre has perfect acoustics for any and all musical performances one can take in. The building itself is beautiful inside and out, and is an amazing recital hall and art gallery for local artists and travelling exhibits.
The Glass Pyramid gardens at Muttart Conservatory contain biome-specific plants, flowers and trees for visitors to admire. The conservatory offers tours and drop-in visits in and around the pyramids, but starting July 2019, the restaurant, pyramids, Culina Restaurant, bookings, rentals and programs will be closed to the public for 18 months for site-wide renovations.
The Art Gallery of Alberta in Churchill Square is one of Canada's largest art museums that features works from modern artists to Renaissance masters. The gallery has four levels and six gallery spaces to walk through. The lower level has space for featuring local and up-and-coming artists, with rotating exhibitions every few months. Admission to the gallery is free on Thursdays from 5 to 8 p.m.
City Hall's art guide will give RVers an insider's look to all the current exhibits and sites in Edmonton worth exploring. To find out even more about Edmonton and its attractions, visit the city's tourism website.