Top things to see and do in Douglas
Dive into the sights in Douglas
by Kali Love —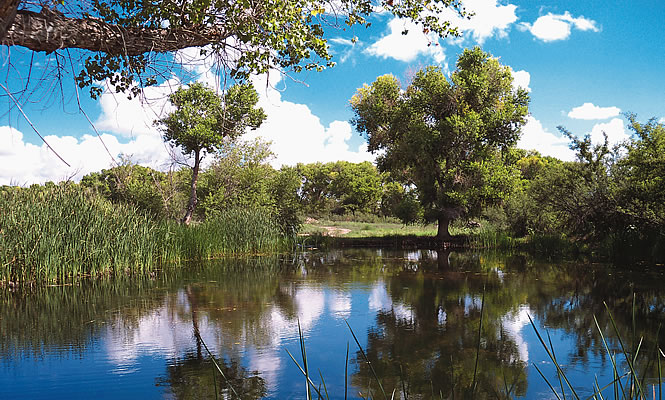 Douglas, Arizona, in Cochise County, is situated on the U.S.-Mexico border across from Aqua Prieta. This community has a strong mining heritage and has dedicated historical monuments scattered across the city.
1) The lap of luxury
The Gadsden Hotel is a beautiful and ornate heritage hotel in the heart of Douglas. The Gadsden opened its doors in 1907 and became a second home for cattlemen, miners and ranchers. Inside the Gadsden, visitors will see a spacious lobby with a white marble staircase and four marble columns. A Tiffany & Co. stained-glass mural runs more than 40 feet across one wall and stained-glass skylights decorate the roof of the lobby.
2) Birders, hear their call
The San Bernardino National Wildlife Refuge, located about 20 minutes from Douglas, provides sanctuary to more than 315 bird species, along with desert shrews, long-nosed bats and banner-tailed kangaroo rats.
3) The history buff in you
Visit hundreds of buildings and historic homes in Douglas. Church Square in particular was featured in the 1930 edition of Ripley's Believe It or Not as the only city block in the world with a church on each corner.