Stay busy in this border town
Whether you're a golfer, hiker or birder, you'll love getting out for a walk around Douglas
by DaleAnn Shellborn —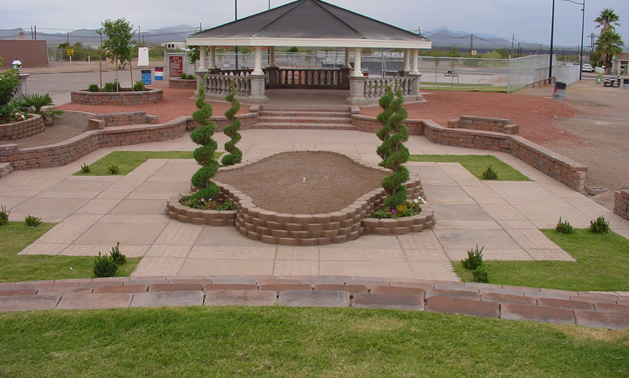 Douglas, Arizona, is a paradise for snowbirds who want to be active. The average wintertime temperature of about 18 C during the day makes for comfortable hiking, biking or golfing; the latter can be enjoyed at the excellent 18-hole, par 71 municipal course.
"Most people will park their RV over at the golf course," said Patty Ortiz, who is with the City of Douglas Visitors Center. "There's a country club there with a restaurant and bar that is open to the public."
Top places to explore
Ortiz recommends the walking trails at the city's Airport Park for those who like to take a daily walk without golf clubs. The city also recently remodelled its indoor pool at the aquatic centre.
Ortiz said a thrilling day trip is to leave your vehicle securely in the United States and cross over the Mexican border at Agua Prieta on foot.
"It's about a minute away," said Ortiz. "We have a parking lot where you can leave your vehicle."
From downtown Douglas, just head south on Pan-American Drive and make sure you have a valid passport in hand. Agua Prieta (which means "dark water" in Spanish) is a border town featuring a typical mission-style church and plenty of restaurants and shops.
Another walking tour is available just east of Douglas at the historic Slaughter Ranch, once the home of Wild West hero John Slaughter, sheriff of Cochise County. Guided tours help you explore the original adobe ranch house and other restored buildings at this National Historic Landmark. A picnic area allows visitors to bring their lunch and stay awhile.
Enjoy a symphony of birdsong
Slaughter Ranch is part of the Southeastern Arizona Birding Trail, as is the adjacent San Bernardino National Wildlife Refuge. Birders might see a roadrunner, painted redstart, hummingbird or even the startling red, white and green elegant trogon. The area has hiking trails to several of the water sources where migrating birds like to take their rest.