A jovial community
With farmers markets and action-packed carnivals, Douglas welcomes you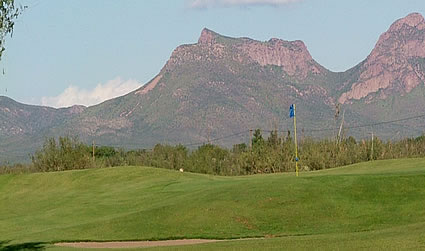 Douglas has big plans this year, and RVers are sure to enjoy their venture to this community. While you're in town, you can camp at the scenic RV park located at the City of Douglas Municipal Golf Course, and be treated to impeccable service at the on-site lounge.
Every Saturday from May 15 to October 30, the Douglas Mercado farmers market sets up shop at Raul Castro Park. Here you will find baked goods, arts and crafts, curios, flea market items, garden plants, coffee and fresh local produce.
Fairground fun
Aside from relaxing at the RV park or shopping at the market, you can also plan to attend the upcoming seasonal festivals that Douglas has in the works.
Douglas is famous for its Cochise County Fair, an event that has become an integral part of local history. Held every fall at the Cochise County Fairgrounds just north of Douglas, the 87th annual fair will take place from September 22 to 25, 2011.
Check out the college rodeo, professional bull riding, musical performances, carnival and agricultural displays, to name a few.
Balloon bounty
The non-profit Cochise County Fair Associations is also proud to host a new event this spring on April 30 and May 1—the Cinco de Mayo Hot Air Balloon Festival.
"The Cinco de Mayo balloon fest should be awesome," said Carlos Valenzuela of Carlos Valenzuela Resources LLC. "(There will be) hot air balloons, vendors, a carnival, and the Mexican Consulate will do a recreation of the Battle of Puebla (which celebrates Mexico's victory over the French), plus there will be a golf tournament (and more)."