Top things to see and do in Dodge City
A historical hot spot, this Kansas community has something for everyone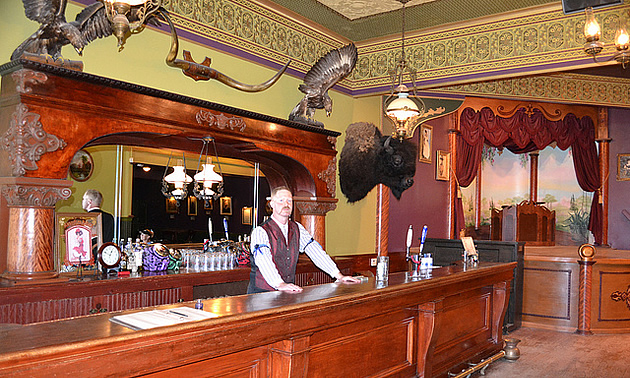 If you want a taste of the Old West, then Dodge City is an essential stop on your list of must-see travel destinations. Check out the following locales for a great time.
1) Live it up at Boot Hill Museum and Front Street
This thriving series of exhibits reflects life as it was back in the late 1800s. See displays from historical businesses at the Beeson Gallery, or learn about the nomadic First Nations people of the area, at the People of the Plains exhibit. The Long Branch Saloon and Saratoga Saloon will take you back to the days of old-school drinking establishments, and the Guns that Won the West exhibit pays tribute to the harsh reality of western life back in the day. These are just a few of the sites you can explore here.
2) Shoot 'em up
At the Gunfighters Wax Museum, you can take a look at some life-sized wax figurines that typify the Old West culture. Open May to September, the museum charges $5 for adults and $3 for children (six to 13 years old). For information, call 620-225-7311.
3) Fish to your heart's content
Dodge City is fortunately located near several prime fishing spots. Hain State Fishing Lake is just a short drive northeast and offers camping to the public. Mariah Hills Golf Course Pond also allows public fishing, although no boating is permitted. Lake Charles has camping and fishing, and is on the campus of Dodge City Community College. Another popular place to go is Horse Thief Reservoir, where visitors can go camping, fishing, boating, skiing and picnicking, not to mention swimming and hunting if desired.
4) Get down to the rodeo
The Dodge City Roundup Rodeo is a five-day summer event that attracts an enthusiastic crowd every year. See bull riding, barrel racing, team roping, steer wrestling and much more.
5) Make it to the market
Dodge City's downtown hosts a popular farmers market every Saturday morning starting in June and continuing until the first frost of autumn. Pick up some fresh produce and homemade items at the parking lot facing Wyatt Earp Boulevard between 7 a.m. and noon.