Top things to see and do in Dawson Creek
Be ready to embrace an RV holiday in this northern destination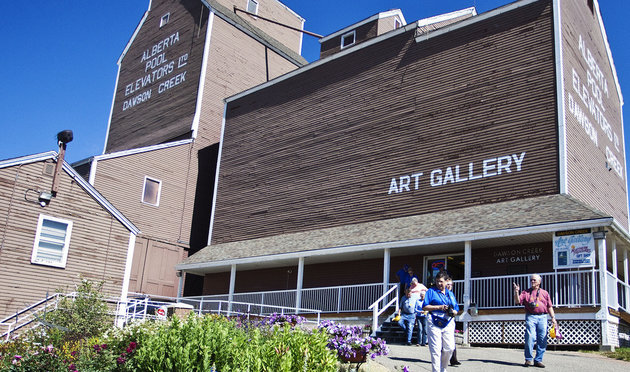 Dawson Creek is a much-loved destination for RVers. When you plan your next camping trip to this scenic location, make sure to visit these top attractions.
The Dawson Creek Art Gallery presents art pieces in a unique structure; in fact, it won the Architecture Foundation of BC's best building contest in 2014, for its innovative architecture and displays. The South Peace Art Society operates the facility as an arts and culture hub for the B.C. Peace Region.
Rated the top attraction in Dawson Creek by TripAdvisor, Kiskatinaw Bridge is a landmark worthy of visiting. Located in Kiskatinaw Provincial Park, 20 kilometres north of Dawson Creek, this bridge is an impressive example of engineering that dates back to World War II. It was the first wooden curved bridge constructed during the war, and remains fully operational. Shutterbugs will no doubt find inspiration for historic or architectural photographs.
Learn about the early days of Dawson Creek, and the building of the famous Alaska Highway - a project that required the hard labour of 30,000 soldiers and civilians. Amazingly, the highway was completed in just nine months. This historical facility is located right across from the Milepost in downtown Dawson Creek.
4.) Rotary Lake and Park
If you are seeking a peaceful picnic spot, Rotary Lake and Park has what you need. There are washrooms on site, a playground and a man-made lake that attracts plenty of visitors during the warmer months.
This well-known heritage site brings visitors back to the time of pioneers. The village has authentic restored buildings from the time period, such as a schoolhouse, church and a general store. Take a self-guided walking tour and embrace the days gone by.